Just thinking a lot of the tools i have are home made or adapted so thought it would be useful to share ideas. So anything tools/jigs etc you have made simple or complicated post up descriptions, pics etc.
Made this the other night in a couple of hours, simple but effective. A wheel barrow wheel with a sander belt mounted on a lathe for rapid sanding of metal. Deflate the wheel fit the belt and re-inflate to hold belt in place. I just made up the belt from a massive long industrial linishing belt, a box of which i got off ebay. Use a carborundum stone and rub 50mm of grit off one end and the resin off the back on the other end then lap and glue the ends together. I use "Lumberjack" adhesive you get in mastic tubes, not much it won't stick, it is awesome stuff.  A bit of polythene over and under the belt so it doesn't stick to the bench and clamp or weight overnight.
Thinking about it i made the lathe too 20 yrs ago, before i could weld so it is all bolted/ riveted together, made with basic tools, step pulleys turned from wood.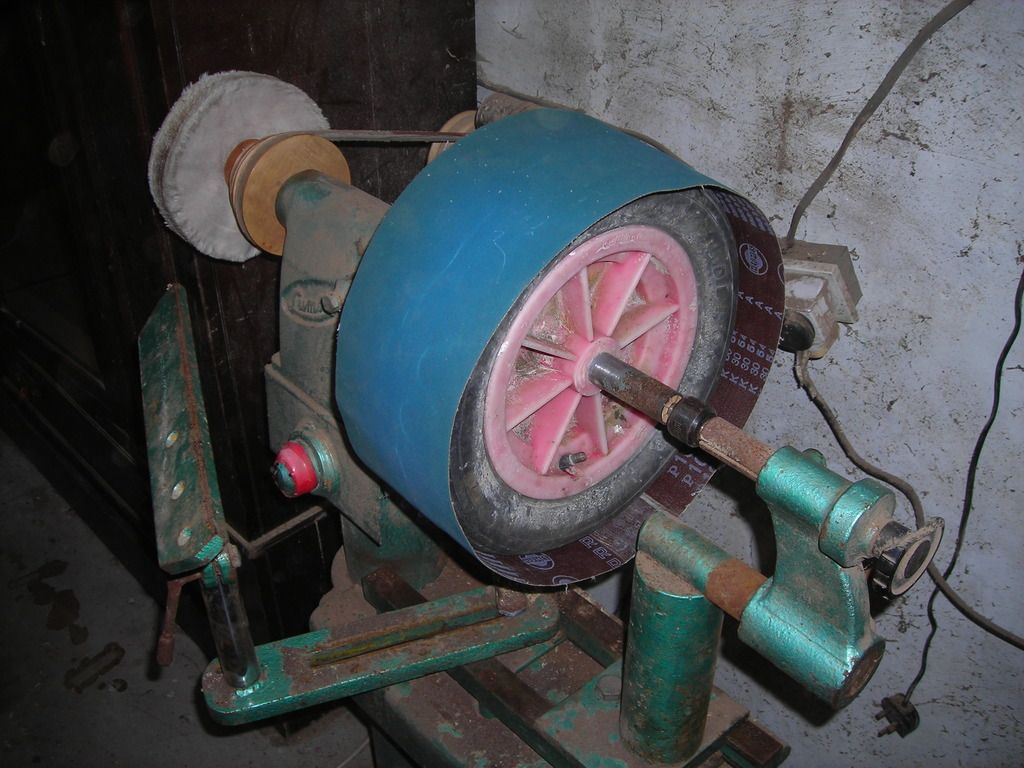 Edited by GruffaloGriff, 18 March 2015 - 10:55 am.