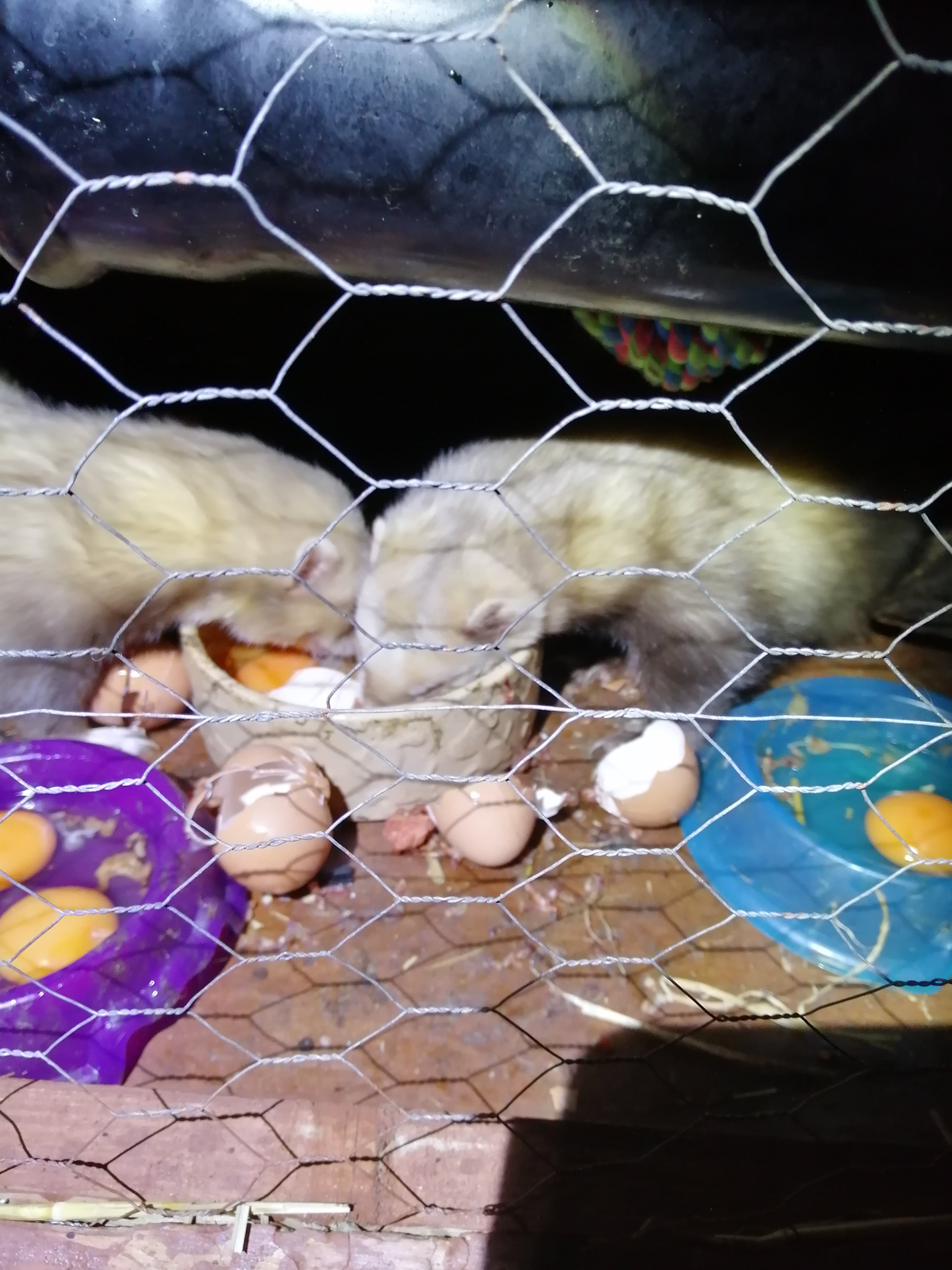 Content Count

25

Joined

Last visited
Community Reputation
29
Good
Recent Profile Visitors
The recent visitors block is disabled and is not being shown to other users.
Hi guys. Bit of along shot, but here goes. 2 of our ferrets made an escape through the world's smallest hole that they have been carefully constructing under cover of darkness. That leaves us with just the one..... And a couple of pretty angry kids to deal with. If anyone in Scotland or even North of England is looking to shift a few then please feel free to get in touch. As they've been gone over 48 hours things ain't looking great Davie

Doesn't bother them to be honest. Actually lime burrowing under it and playing around

Cracking new 4ft nets from a guy on insta..... I'll stick his info down when I can remember it!!!

Had a quick blast last night in the snow. Brilliant for locating all the burrows you normally never see with all the paw prints!

Still looking for an extra mk3 collar if anyone knows of one going for a fair price?

Looks like a good day out. Nice to see

Hi guys Was out on a permission today that had some really thick jaggy Bush. Loads of burrows, but the problem I had was firstly netting them, but then also keeping track of the ferret. Any ideas. Someone suggested sliding plywood up 3 sides to funnel the rabbits into a long net at the bottom open area

I'm exactly the same. Could do with an extra mk3 collar. Things are ridiculous cash online at present. If anyone's got a spare drop me a message

Cracking set up. Been thinking about extending my own shed to give mine an indoor area as well

That's got to be pretty rare for this time of year!

That's a good sized Warren to shift all those rabbits. Good shift that

Brilliant to see her enjoying it all. The pink nets are class. No chance of leaving those behind!

I've got some permissions in Fife and Kinross that have good numbers. That said, I have a couple that have just vanished this last year. Completely wiped out!