To join two nets again the cutting out is important have a look at the drawing each knot is numbered in sequence. All the knots when joining two bits of net are side knots, if done correctly and with the same twine you will be hard pushed to see the join.
The thick lines are where the net should be cut.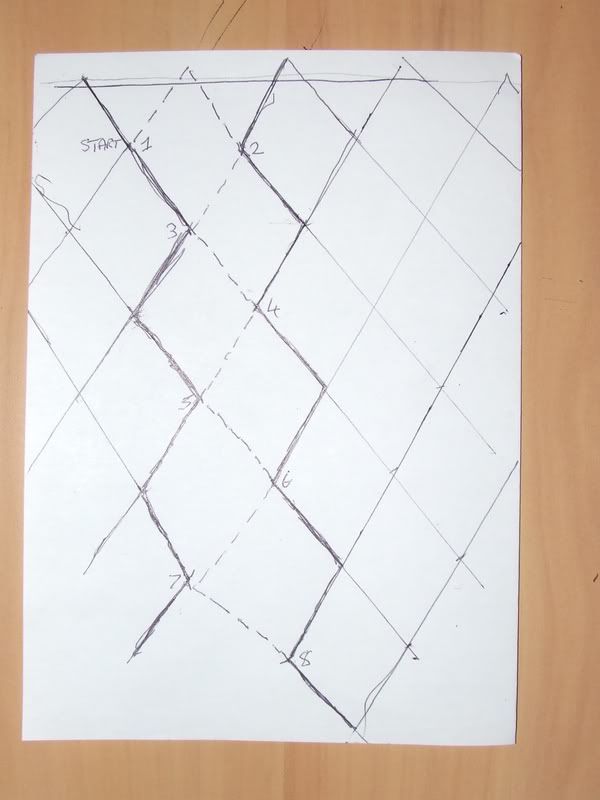 I have used the white twine here for it to stand out better.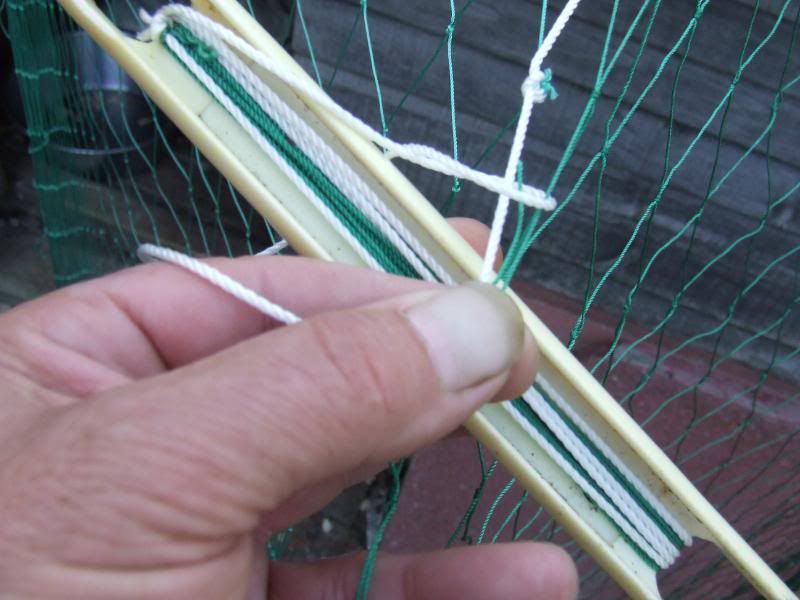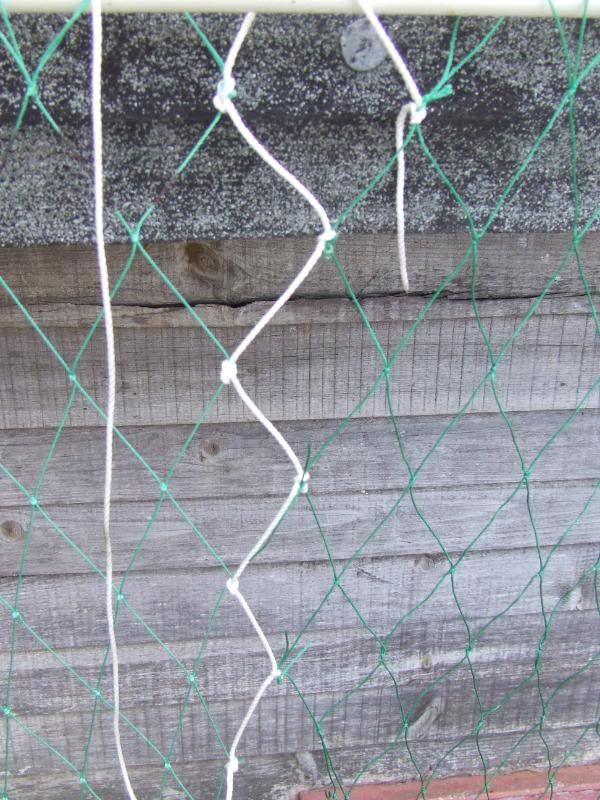 As I stated all the knots are side knots have a look at the net repair post to see how they are made.
TC
Edited by tiercel, 09 March 2015 - 10:16 am.