Rabbit Snaring by Woodga
The art of rabbit snaring is now gaining popularity once again this form of vermin control can produce some very good catches , there are many benefits over using traps, these include:
VERY LIGHT ONE MAN CAN CARRY HUNDREDS AS OPPOSSED TO HEAVY TRAPS
VERSATILE IN THE POSITIONING AND CAN BE SET VIRTUALLY ANY WHERE
LOW VISABILITY FACTOR MAKING THEM HARDER TO STEAL
THEY ARE CHEAP TO MAKE AND REPLACE IF STOLEN OR DAMAGED
THEY WORK 24 HOURS OF THE DAY
Just a few of the advantages of rabbit snares listed, the three most popular types of rabbit snare i use are the rabbit peg wire a self contained rabbit snare with wire tealer to hold the wire with twine and hard wood pegs attached.
Set the snares early morning up to early after noon to allow the smell of your hands to air off, set the snares directly over the centre of a beat this is where a rabbit places its feet every time it travels the run as it goes out to feed ,the setting hight is the all important factor in catchng large numbers of rabbits 6.5 inches in pasture feilds is a deadly hight combined with a bigger 7.5 x5.5 inch noose setting, heights differ depending on the height of the grass your snaring in, good snaring results can be taken like this image below.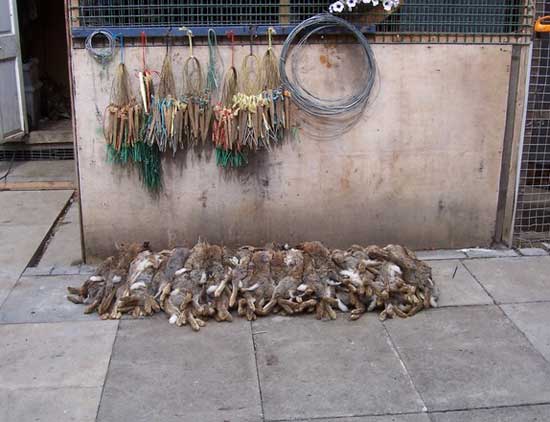 89 out of 100 peg snares on pasture grass, effective rabbit snaring.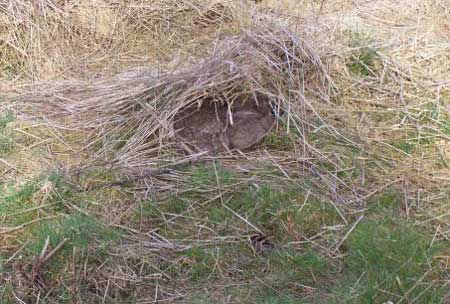 See how well this rabbit has hid after being caught in a snare.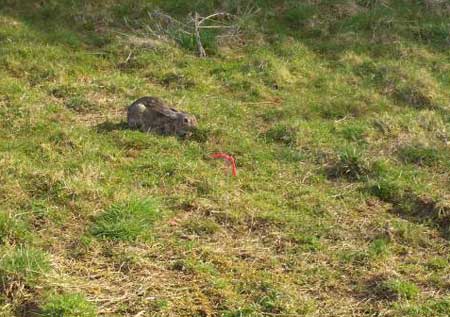 Rabbit Fence Snares
The rabbit fence wire is a six strand snare 22 inches long which ties directly onto a fence line with a half hitch, we do not use geen hairy twine to hold a snare this just rots and is of no use to professional snaremen.
This is how we set the snare.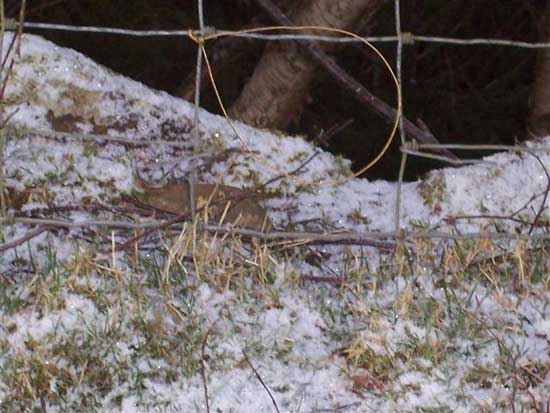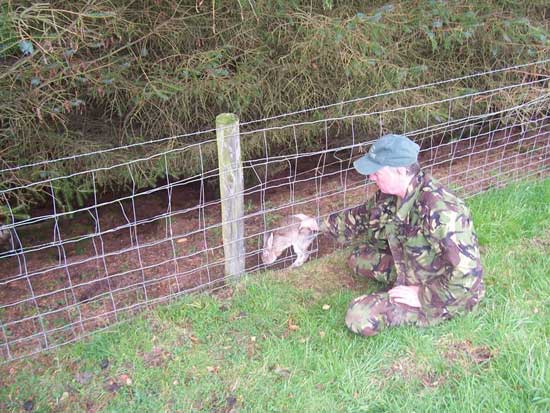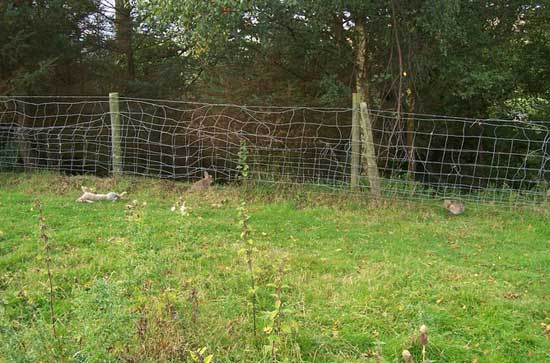 Rabbit Hoop Snaring
The final method we use is the hoop snare basically a 2.5mm hi-tensile wire bent into the shape of a loose U shape, i make mine just over 5 feet long and bend the wire into a U shape then attach a snare on to the side of the hoop straddle the run and push the two legs of the hoop into the ground untill you get your setting height, this snare works well in light sandy soils where a peg would not hold.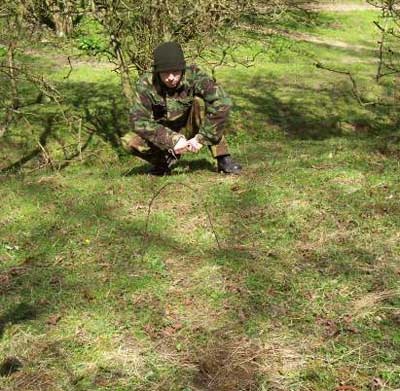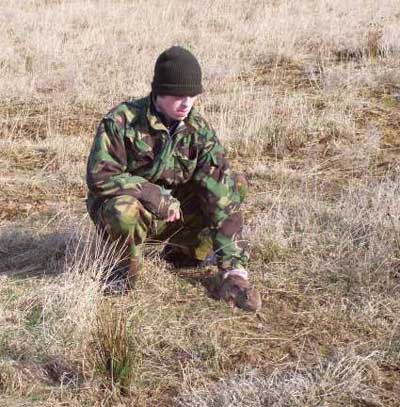 A full grown winter rabbit caught in a hoop snare.
Rabbit snares are a valued asset to the rabbit catchers armoury tight wires every one.