I put this one on last night: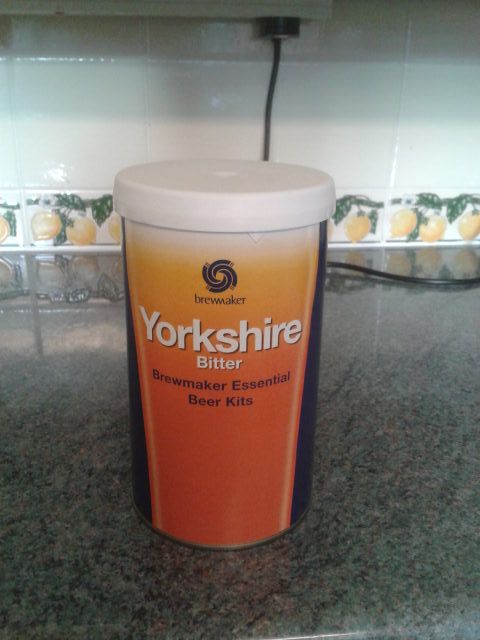 It's a new one on me, and at just £12, it's not expensive either.
I've done a few of these Brewmaker kits now, and they've all turned out OK.
The only difference this time is that I've used granulated sugar rather than Brewers Dextrose.
Don't get me wrong; I love the dextrose, it's easy to use and dissolves the instant it hits warm water, but at over £2 per kilo, and granulated available for just 69p from Lidl, I just can't afford it at the moment.
I had a quick couple of pints of mild out of the Rotokeg after I'd finished. It's still not holding gas as it should be, so I suspect I'm going to have to do some serious headscratching at some point.
The bottle situation looks good at present; I've got enough bottles cleaned and ready for another 3 brews, but I really do need to sort out the barrel problem. There seems to be no point in keeping an expensive keg and not using it.
One last thing; the mild I've got on the go at the moment is a Youngs Harvest Mild (link) which although very nice, with it's distinctive 'nutty' flavour, seems to be having a disastrous effect on my bowels the following morning! I'll go no further on that one! Except to say that anyone who has ever had a good session on Wadworth 6X will know exactly what I mean!!
Anyway, currently residing in the budget barrel is a Youngs Harvest Bitter (link), which is nearly ready to drink, so I'm looking forward to that one!
More soon.