with the days getting shorter and it cooling down the pigs have turned to rooting up the paddocks again. we tend to kill alot of smaller stuff early winter and get the bigger pigs later on when the tucker gets a bit short. anyway got a few smaller pigs that had been turning the ground over including a good sow.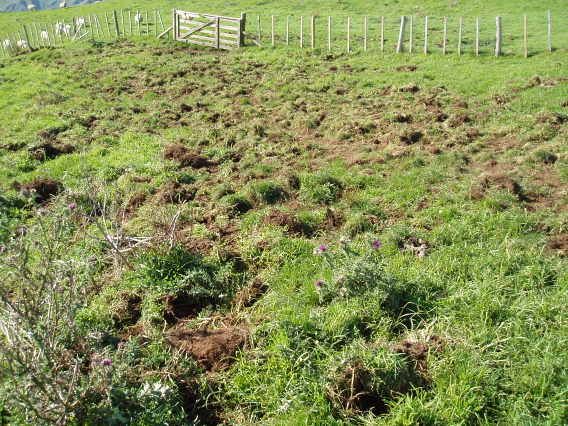 typical rooting, you guys ova in pommyland should be seeing abit of this by now with ya boar numbers building up.
a nice little gully that the pigs seem to come out on about 2pm each day, hence the rifle.
just love that veiw, finders have gone waiting for the bark, sow was caught in the swamp at the bottom.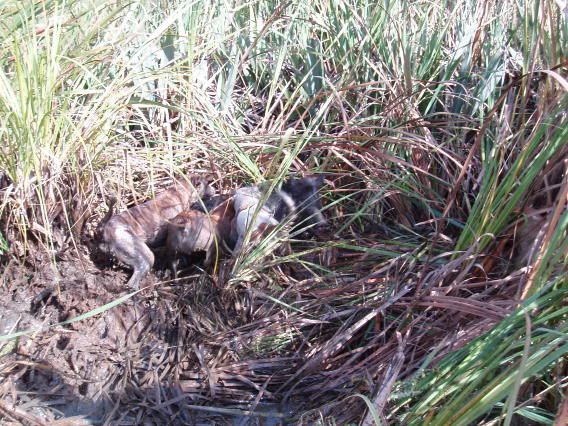 gotcha.
battery went flat after this pic but she was stuck and is not plowing up the paddocks tonite.