Had a wee wander out this morning with just Mario & Ruby the Pom,we covered just over 15 miles today,weather was great albeit very windy from around the 2000ft mark up the fell..as we climbed above the forest the visibility etc was great..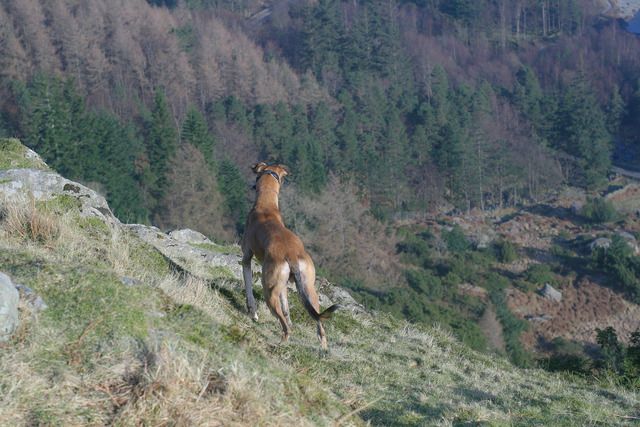 From there we trudged onwards & upwards towards the peaks ahead which seemed to never get any closer!! As we climbed higher the underfoot conditions changed to hard & unforgiving due to the frozen ground & also the ice covered rocks we had to clamber over at times..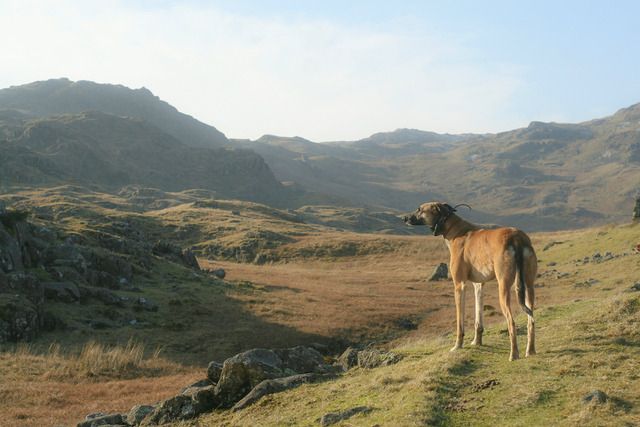 On our final push towards the summit the skies were blue,not a cloud in sight & i was able to get one or two decent pics of the dogs although today i just took a 50 year old manual focus lens of only 55mm so just pretty close range stuff really.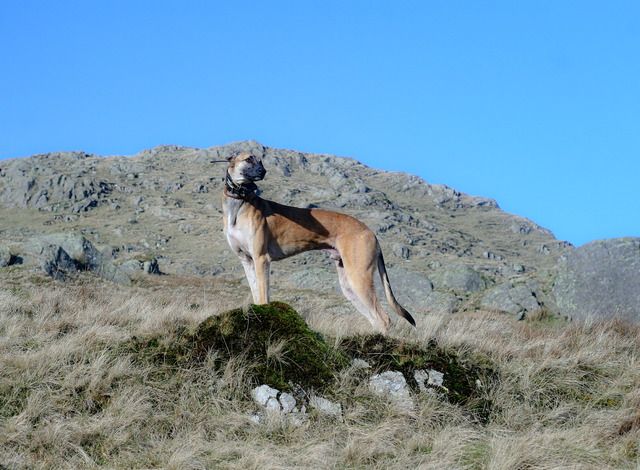 As we crested the summit we were greeted by a frozen winterland & the only creatures we encountered up there were the hardy Herdwick's..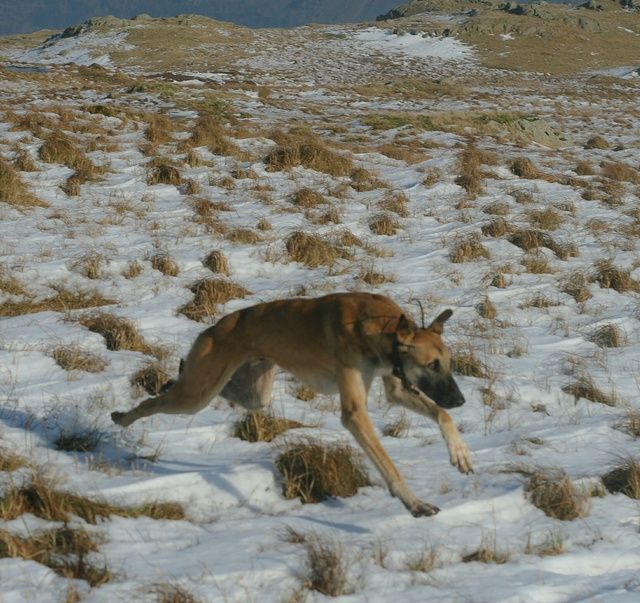 To say the wind up there was chilly would be an understatement! It literally cut you in half & must of been at least 40mph at the least,dogs were unfazed anyways & i was fairly well wrapped up for the day..
Mario posing lol..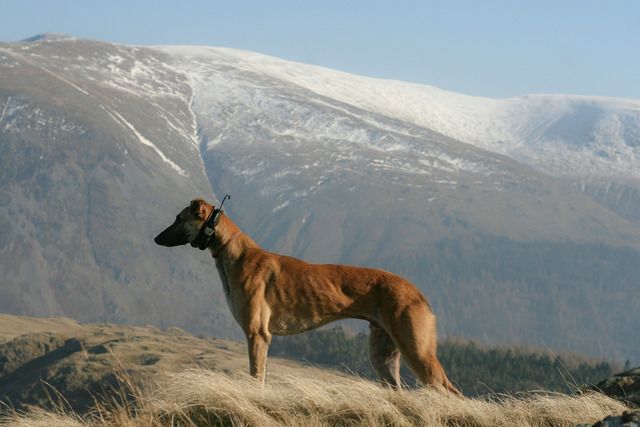 This was quite a hairy moment which at first i thought was funny which is why i took the pic,Ruby stepped on some sheet ice & started sliding but after going some 20ft i realised she was struggling but thankfully she scrambled to the side & to safety,i found out that another 6ft and she would of fell some 400ft down a sheer drop into the rocks & scree below almost certainly to her death,if it was me id not be writing this or anything ever again that's a fact..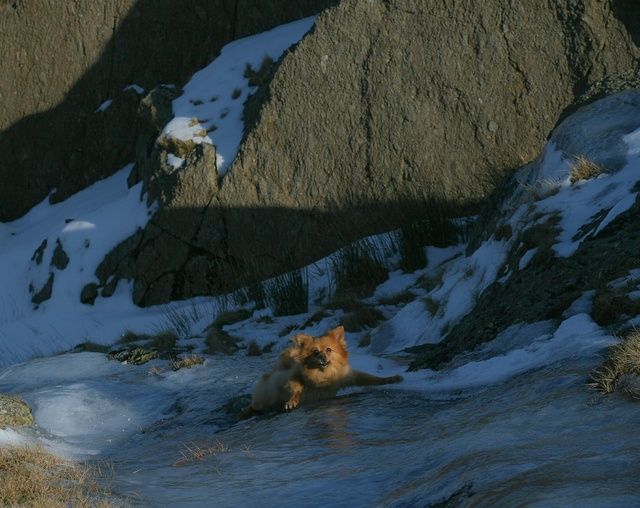 As we started to make our descent underfoot conditions began to improve,the only dangerous bits were where the sun hadn't got onto the frozen ice which was hidden in the shade of the surrounding fell tops..
And that was our day today,never seen a glimpse of any game but i never really expected to today,it was just a day out,slow trekking on the fells where i call home,cheers for taking the time to read this folks..Ciao 😉