Had this idea a couple of days ago and had to give it a try. To put stainless steel weld on a high carbon blade for decorative purposes. Think it actually turned out pretty well.
It all started as an old file annealed to start with, cut a piece off the end.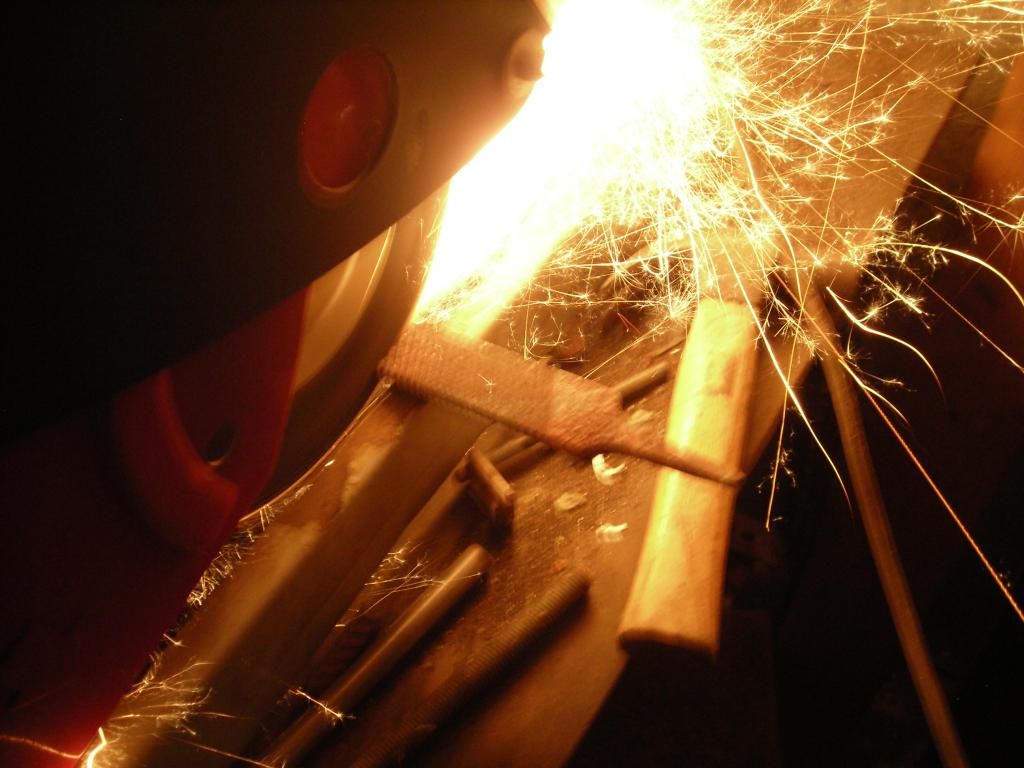 Built up a bit of stainless steel weld with the mig welder, not pretty, think another time i would grind the file flat first but thought it would make a better pattern with the ribs left on, just made a dirty weld as it was not clean.
Next, grind weld flat and rough out a shape. All done with angle grinder.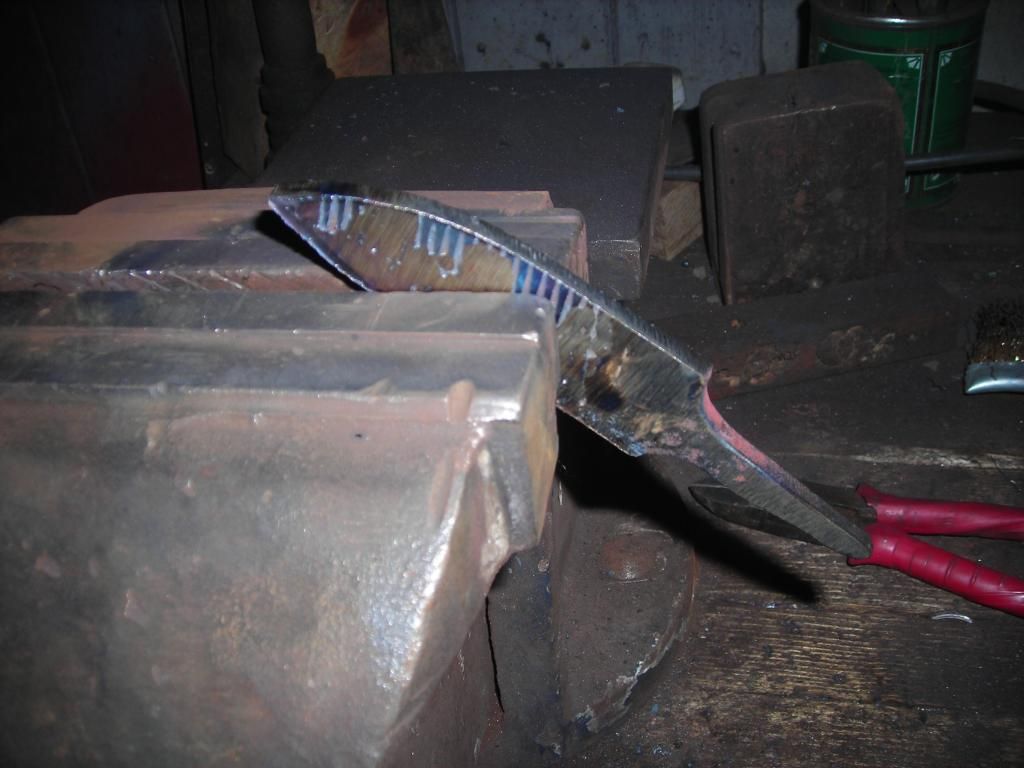 Grind bevel again with hand held angle grinder.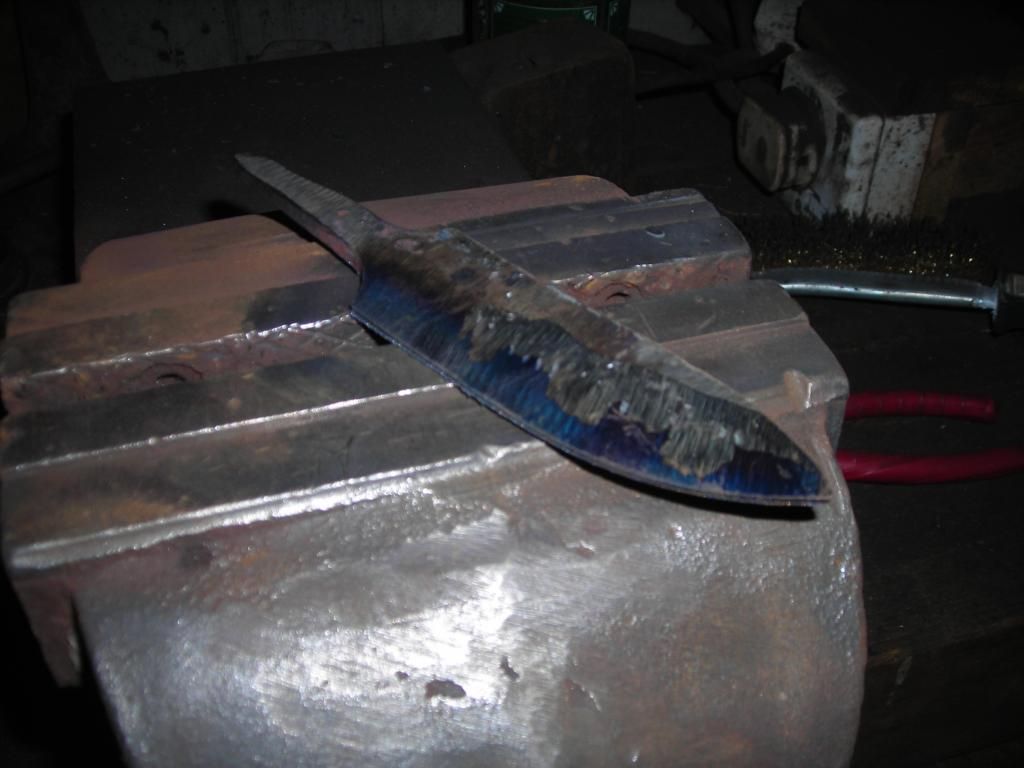 Flap disc in grinder next to get reasonably smooth and near to final shape, heated cherry red and quenched in waste oil, keep moving as if stirring. Old file steel is super brittle at this stage so don't drop or decide to give ti a clout with the hammer to straighten as it will shatter.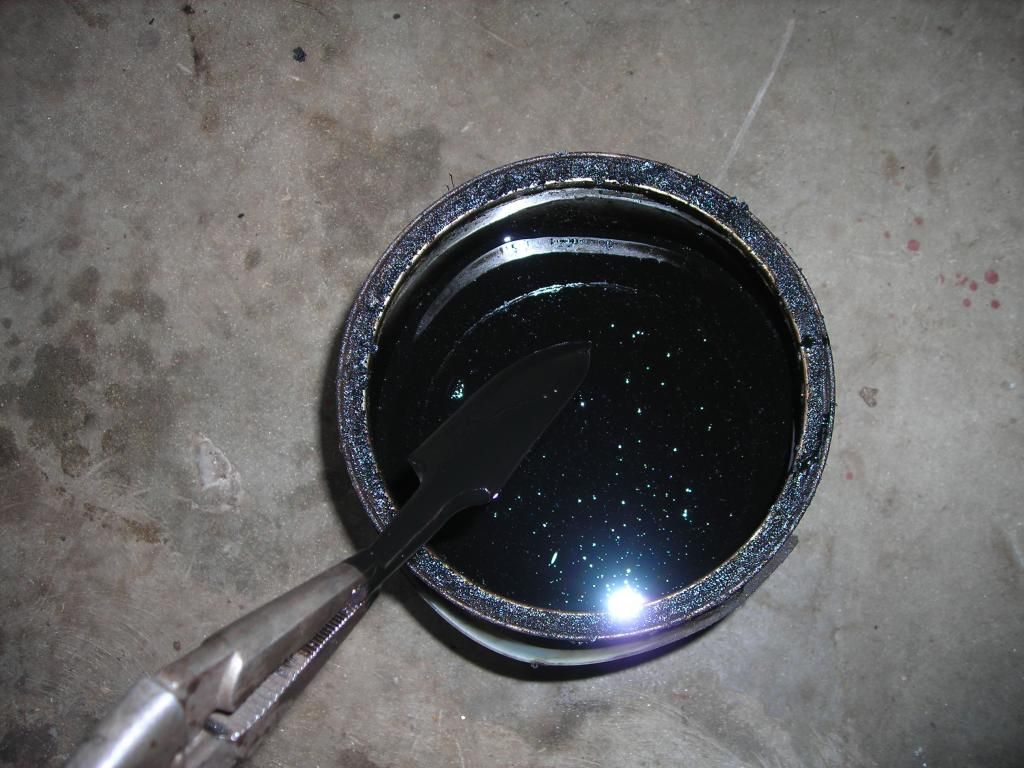 Next polish up with flap wheel to shine so temper colors can be seen.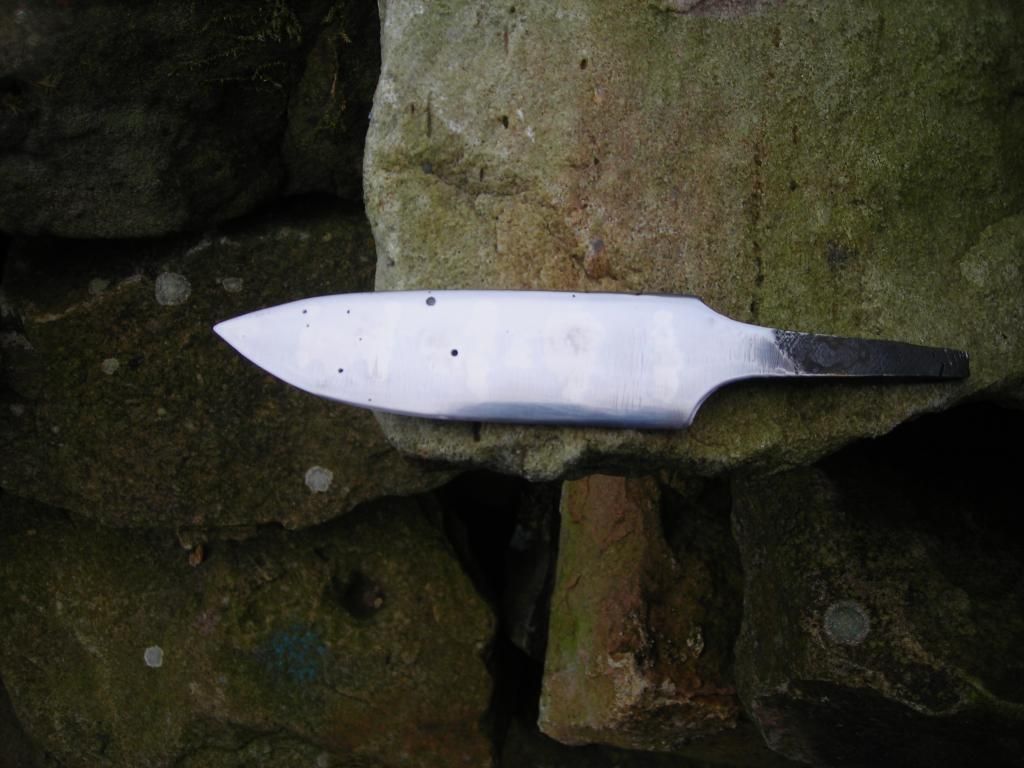 Gently heat with gas torch to draw a nice deep peacock blue across blade work from thick spine to thinner front edge, take your time to not overheat. The contrasting high carbon and stainless weld can be seen clearly at this stage.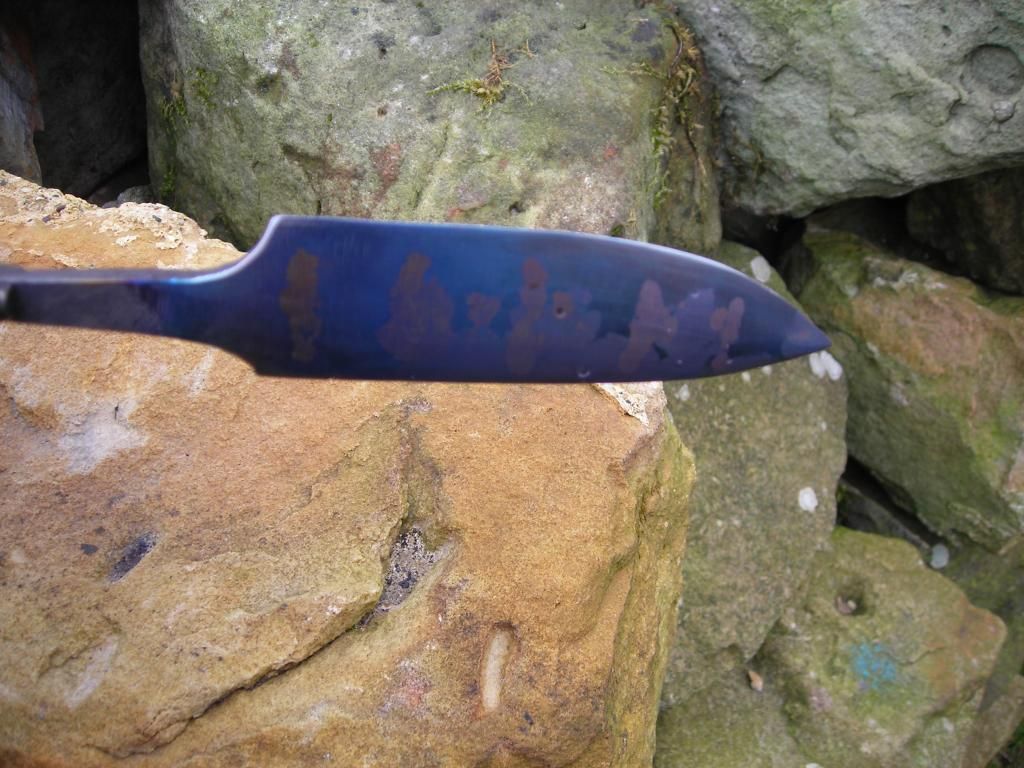 Next polished up on a cloth wheel & buffing compound, removed any residue with thinners, wound a bit of stainless mig wire around the tang and dipped in sulfuric battery acid. Check ed after 1/2 hr then 1hr, starting to show contrast but nothing fast so left overnight, happy with the contrast after 8-9hrs. Removed hosed off and washed with sodium carbonate solution (soda crystal) to neutralize acid.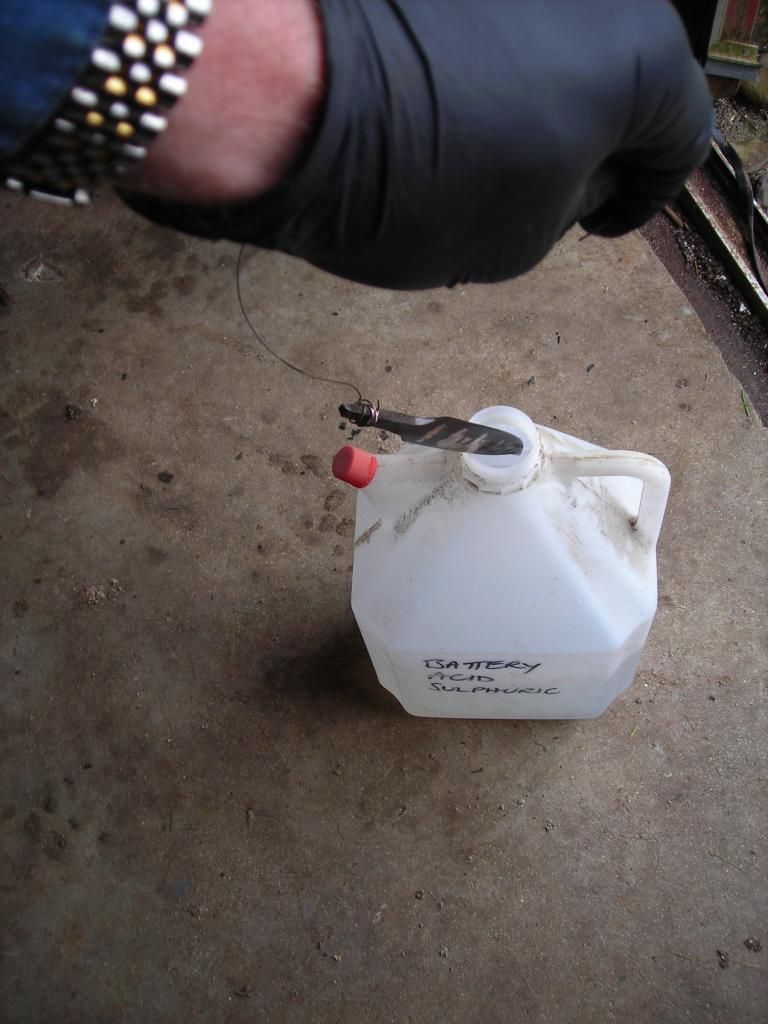 Fitted tang to a bit of antler and resin in place. Sharpen it up and test it out, if it shaves the hairs off the back of you hand then it is a decent bade!

Finished knife has a nice balance and fits well it the hand, feels good.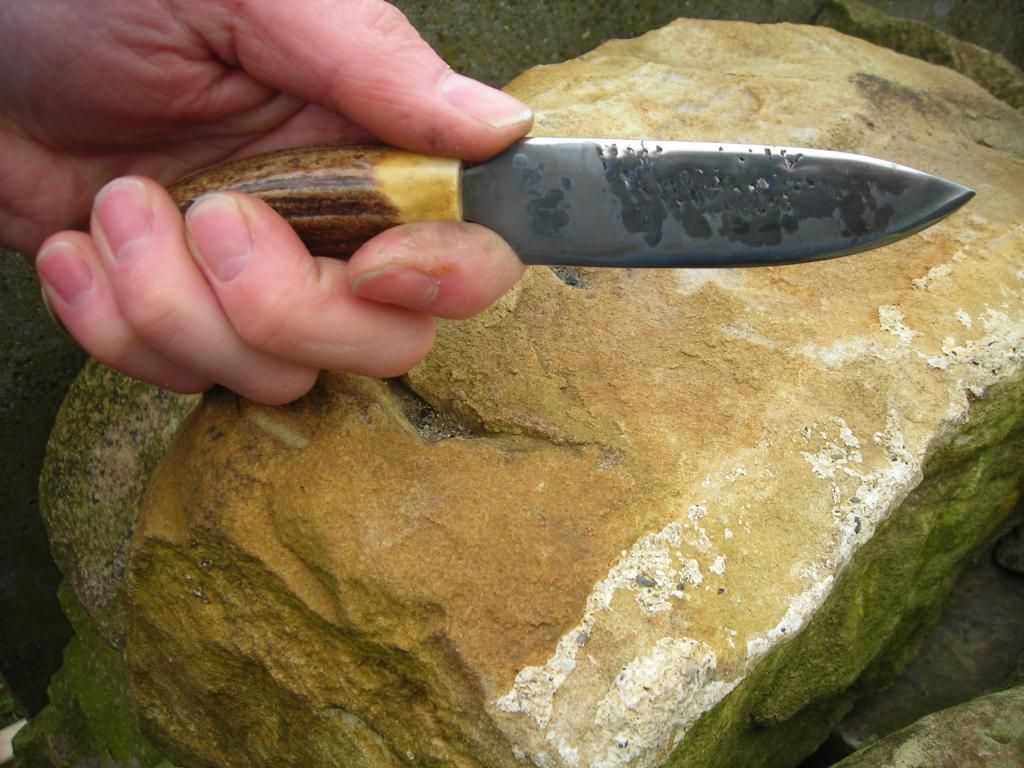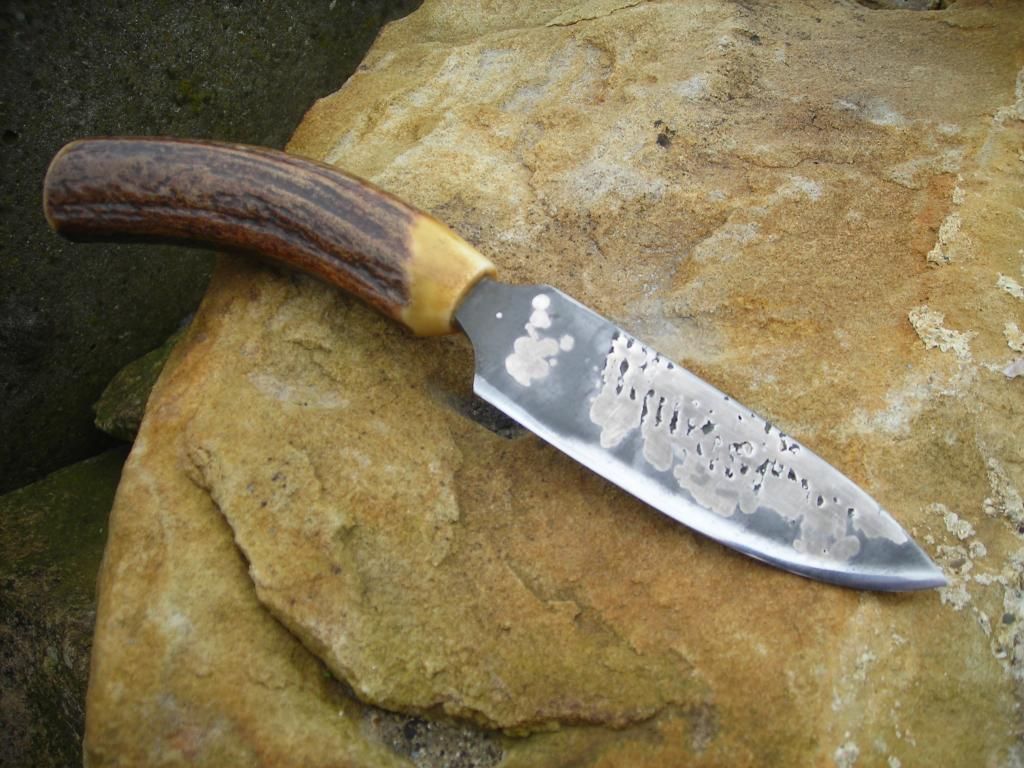 Capped end of antler with an old silver?sixpence.
[/URL]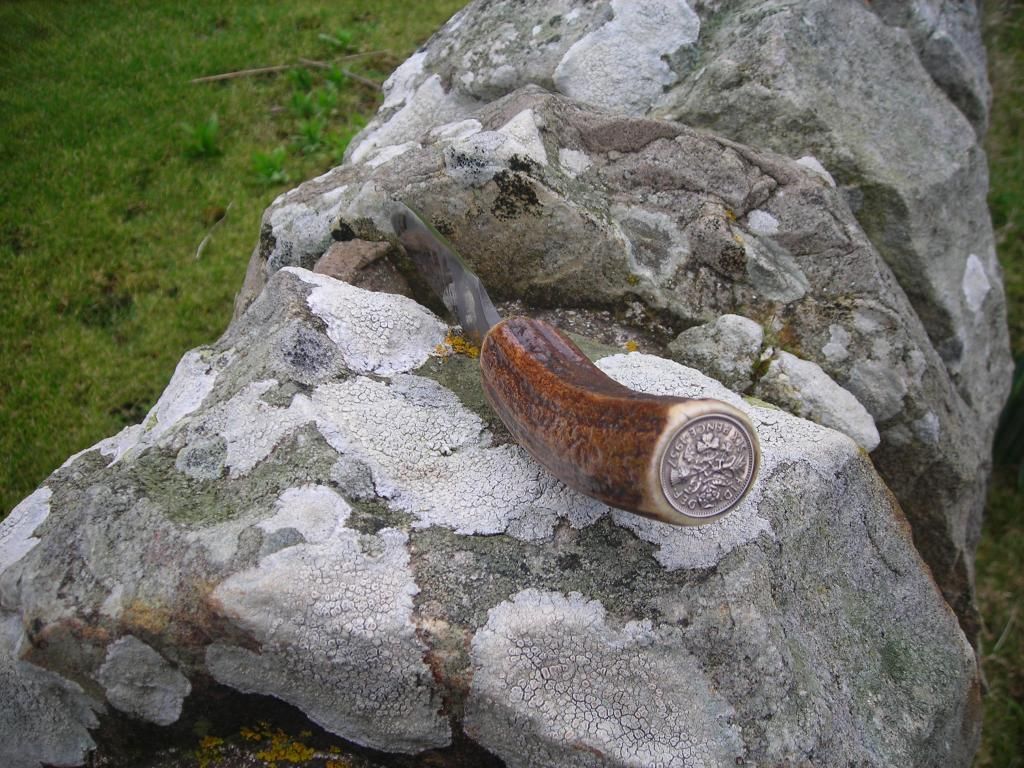 Might consider selling if i got a sensible offer as my good lady says i have too many knives as it is! Not a factory finished blemish free blade as you can see from pics. Heart of knife is good high carbon English tool steel (said so on the file anyway before i ground it off) it was a nice grey fine grain to grind. It takes a keen edge. The pits are bubbles in the stainless weld as i left the ribs on the file rather than grind it clean before starting. Quality handmade knife with a rustic look!
Edited by GruffaloGriff, 06 March 2015 - 03:18 pm.