Thought I'd share some hopefully helpful info on trail cams and security.
Just started to wander into the trail cam world and so far very impressed.
Initial outing captured a buck & doe early morning, the latter was in darkness but the cam picked it up in black & white. Images to follow when I have enough.
One major issue I have is security, or rather lack of it! So I set about trying to get a metal security box from the usual outlets. Unfortunately I couldn't find any that suited this cam so I set about manufacturing one.
This is the results: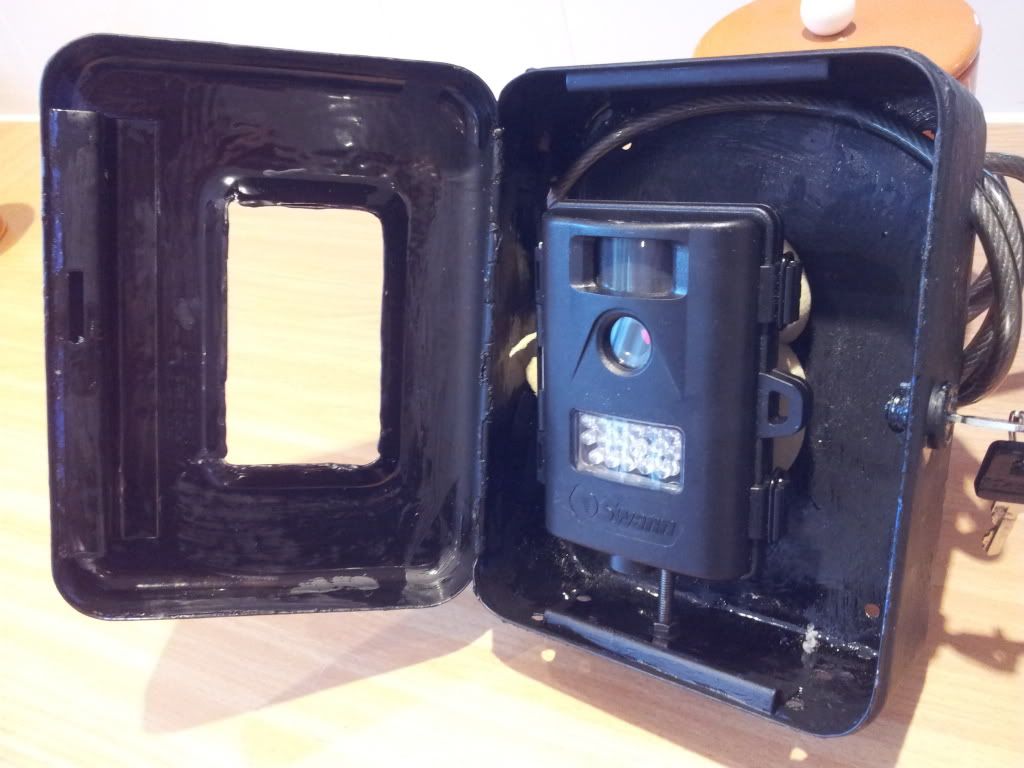 Its a modified petty cash box I had lying around. Drilled drain & securing holes and have a cut proof motorbike lock for securing round a tree. It's finished in matt black heavy duty paint. It'll be installed at around 9 feet and camouflaged.
Incidentally eye level cams don't have great success rate...deer are visually aware of them & residual smells spook them.
There's a great video on utube of this.
It isn't foolproof but it will hopefully put an opportunist thief off!