I had to make up a couple of trammel stop nets, so I made the square meshed outers yesterday. They are 12" square mesh by 4 meshes deep.
After setting up the lines, on the line that is furthest away from me I tack in the outers down the middle so that two meshes hang each side of the line.
Next I take the side of the outer that is nearest me and tack it to the line nearest me.
while the outer is being tacked it is important that the meshes match on both line or the net will be out of sync when finished. Don't look at the tacks they go anywhere it the knots that matter.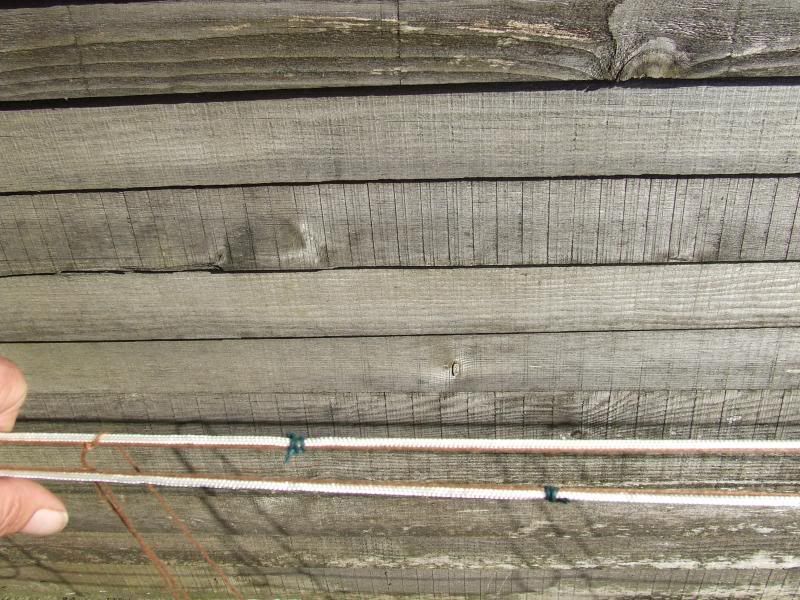 Next I drop the line nearest me and add the inner meshes to the line furthest away.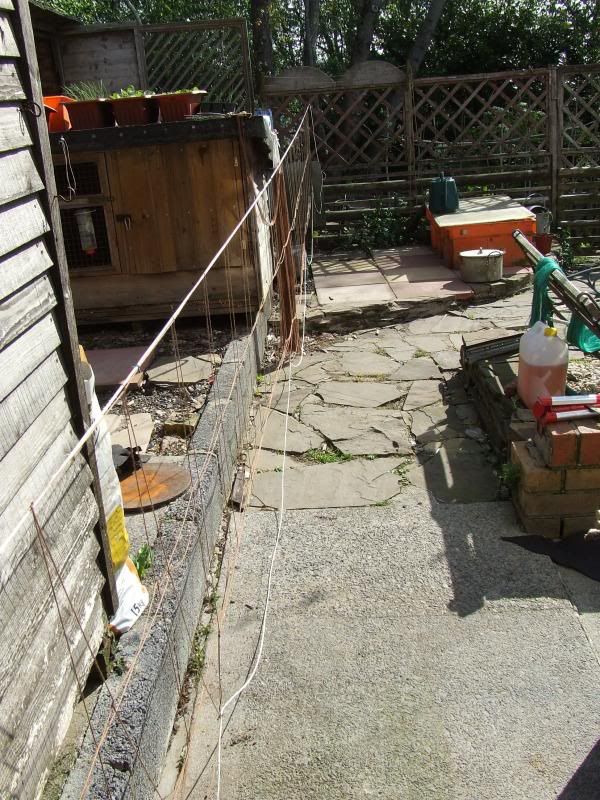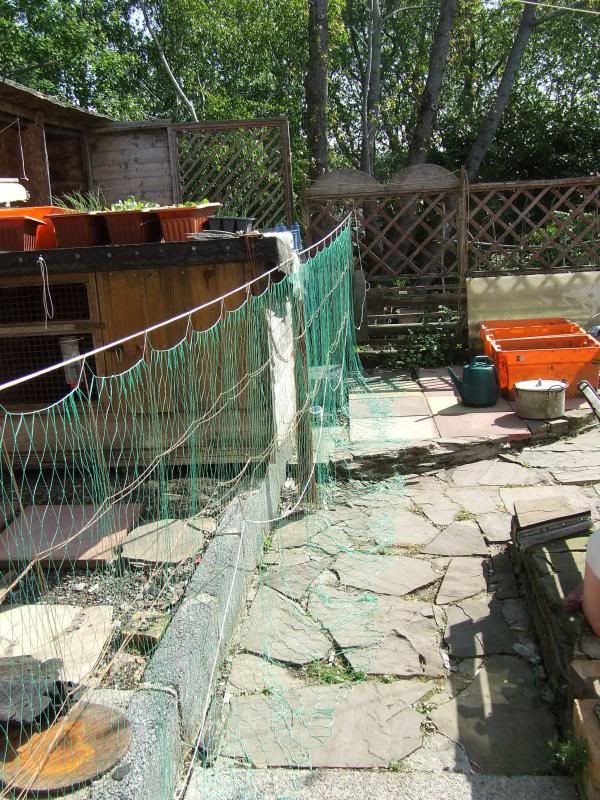 I then put the line nearest me back up and pull the netting into the cradle caused by the outers.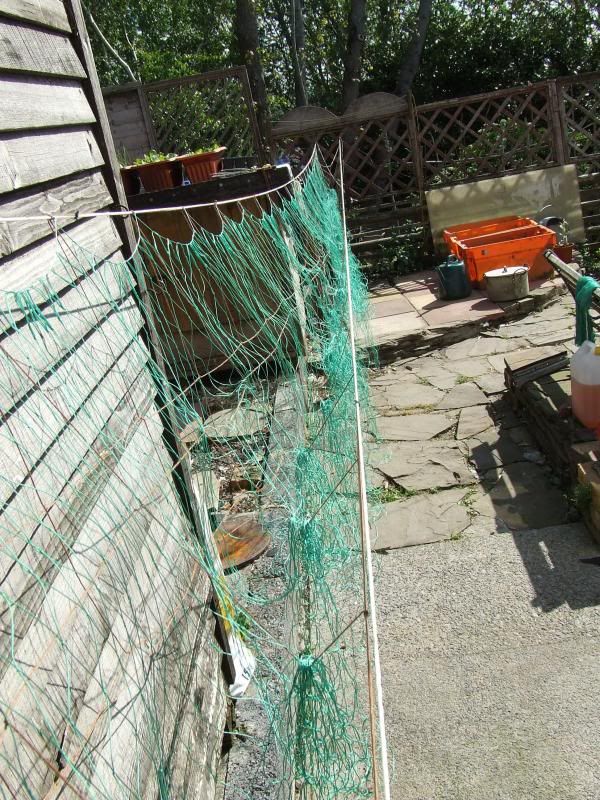 I then pull the meshes that are lying the other side of the line furthest away from me and tack them to the line nearest me match up the meshes as I do.
Then the inner meshes are sewn in the same as on the other line and the trammel is finished.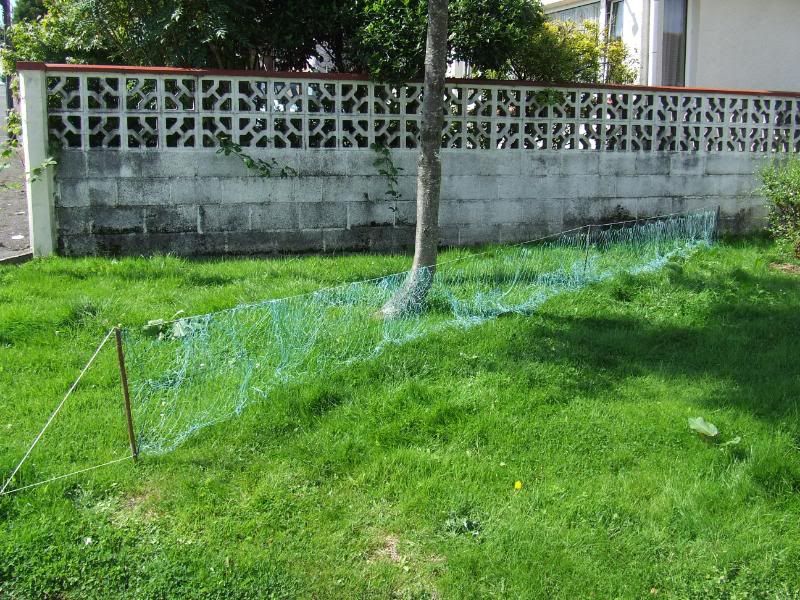 TC