I have some paracord game carriers for sale.
Made by me out of paracord 550.
Length is 22" long.
Designed to be carried in your hand.
Each one holds 10......5 each side (can do 6 max).
Can do less....more would mean a tangle...
Loops are all made from one continuous length of cord....with the join being in the middle of the handle...so wont come off.
I will make these to order..... or just sit on here and preserve the skin on my fingers if nobody is interested.
Paracord 550 is a lot softer than the uk stuff and a little wider.
This has a breaking strain of 350lb.
I realised once they are loaded up they will be quite heavy and the uk stuff may be a little harsh on the hands.
Can do these in woodland camouflage or BRIGHT green.
10 quid for 2 posted
Bank transfer / postal order etc....NO PAYPAL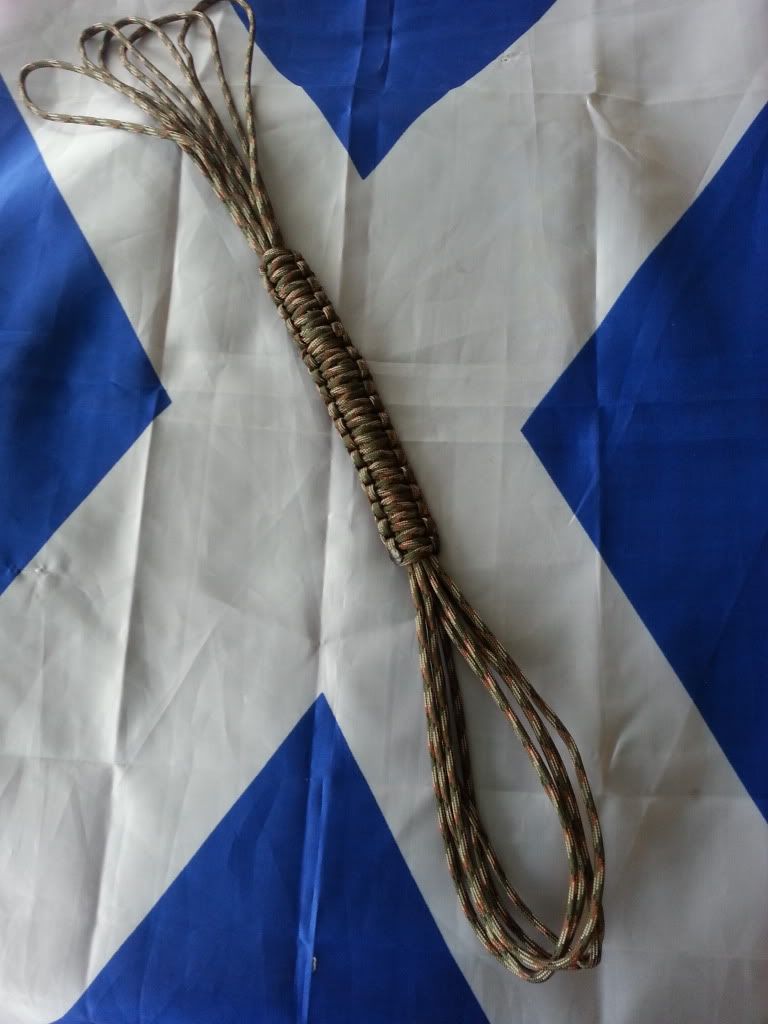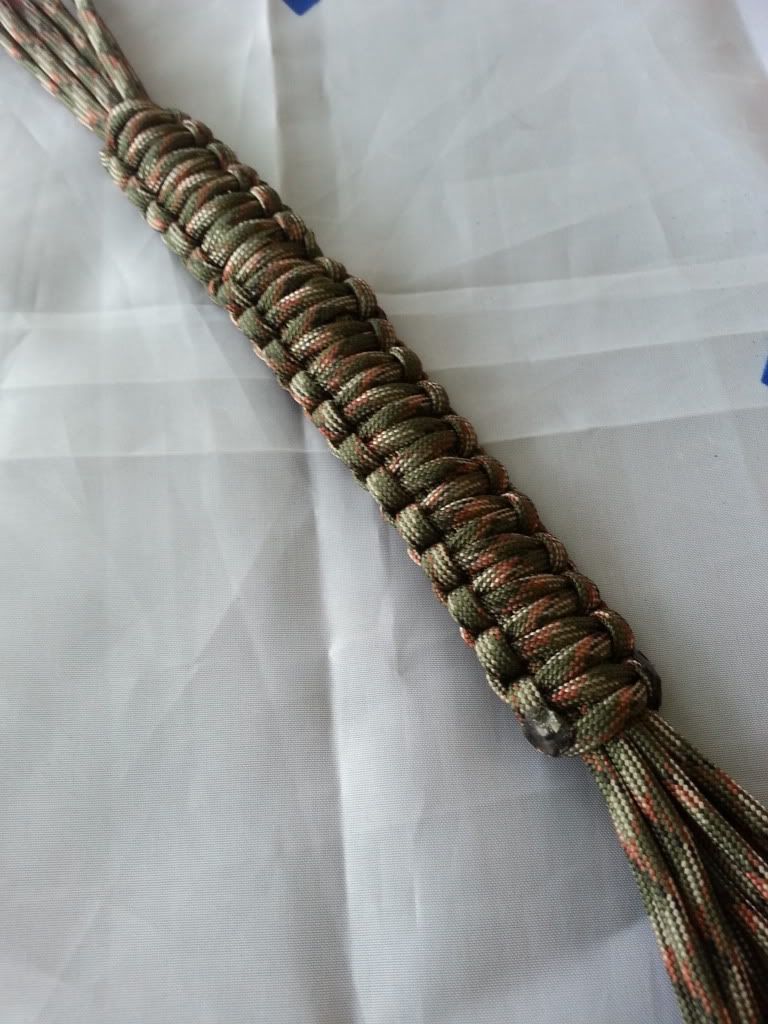 ALSO
The british paracord.
Same spec as above.
Comes in any colour....aslong as its green
7.50 for 2 or 12.50 for 4 posted.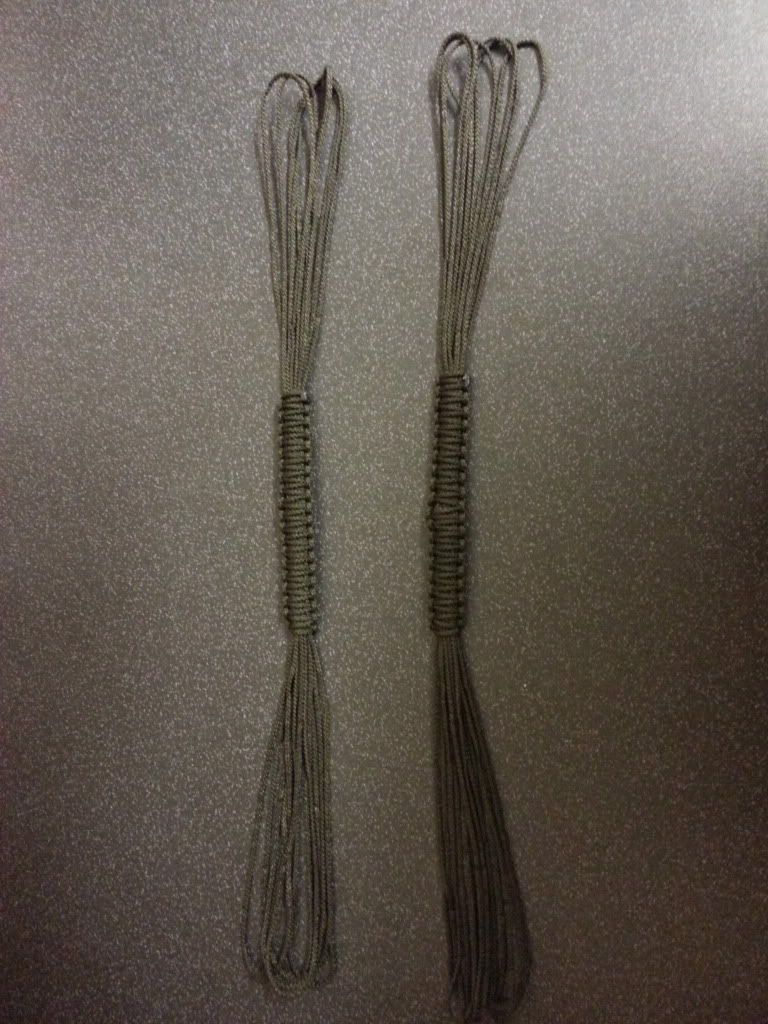 Edited by Blue Pocket Rocket, 19 March 2013 - 04:18 pm.