Had another night last night with Ruby and my mates dog Buck, the weather wasnt the best it was pitch black
but with very little wind and terrential and i mean terrential rain. the dog's ran very well it was Ruby's 1st outing
since our trip upto scotland where she realy did come of age, she kept up with Buck again last night not in any
kind of competition it's just the way i judge her progress as he is a dog ive seen since day 1 and a dog i rate a
lot so it's good to see she's turning into as worthy a dog as he is and they are a very sinilar way bred.
Anyway we did our 1st spot and came away with 33......16 to Ruby and 17 to Buck, onto the next spot
and straight away i new a good bag was on another 34 in the bag..........18 to Ruby and 16 to Buck,
so a total of 67 in 3 1/2 hrs, i said i would be testing Ruby this year and so far she hasnt let me down,
she's a bit lame today with a cut toe and a slight knock on the wrist, i hope she's upto a bit of ferreting
in the morn.
just shows the knockers of these dog's should take a long hard look at there selves and the way they do
things rather than blame the dog's all the time (sorry i had to get that one in)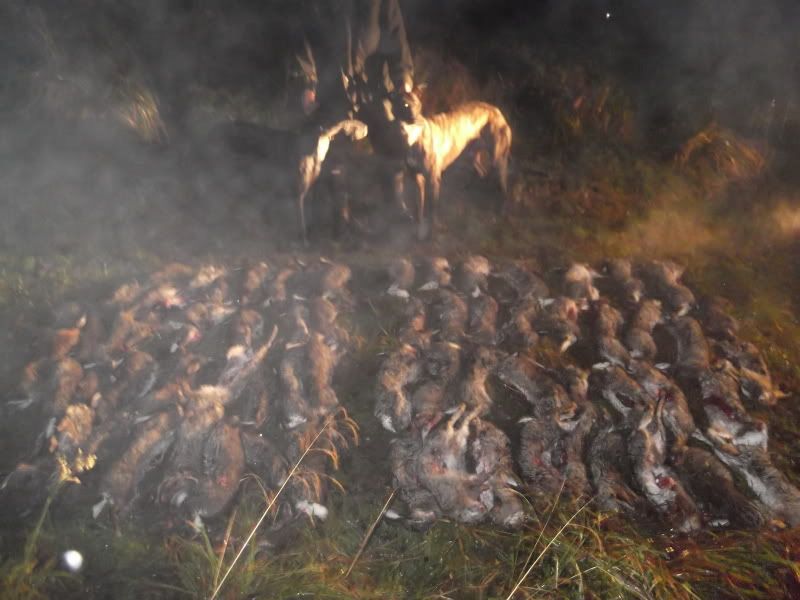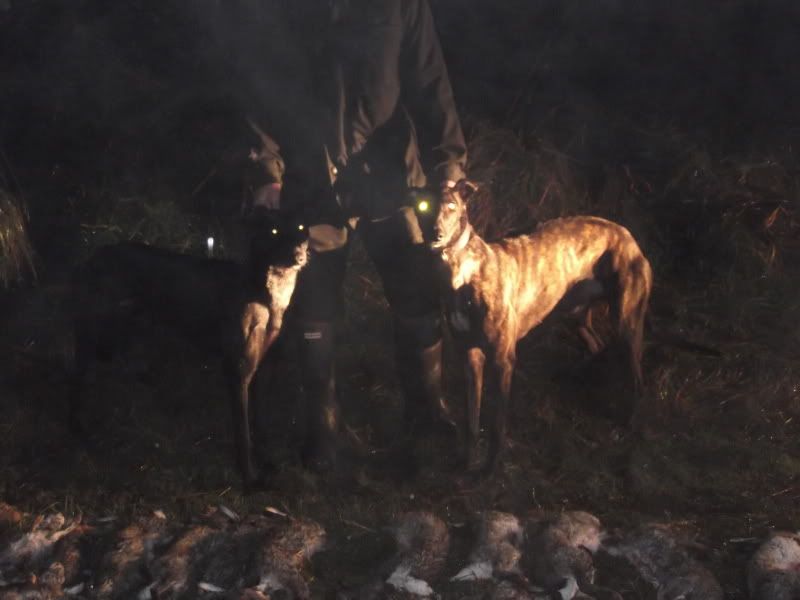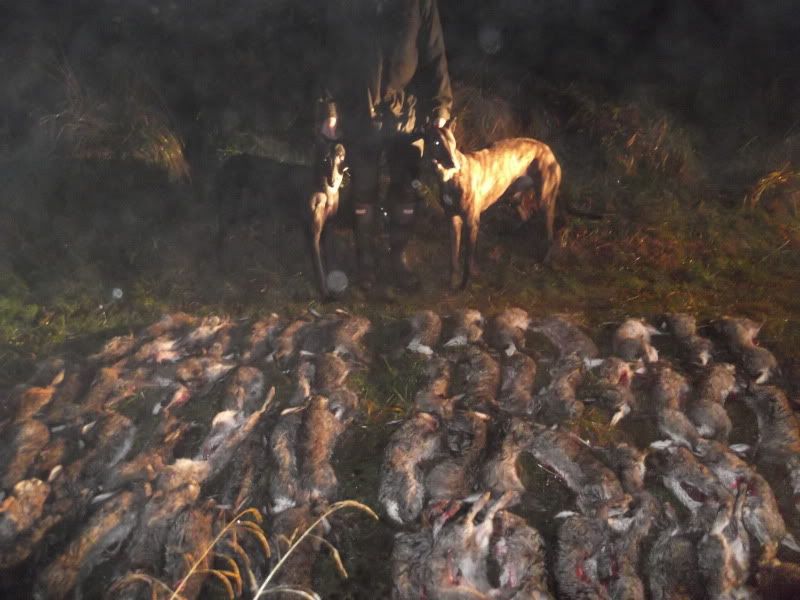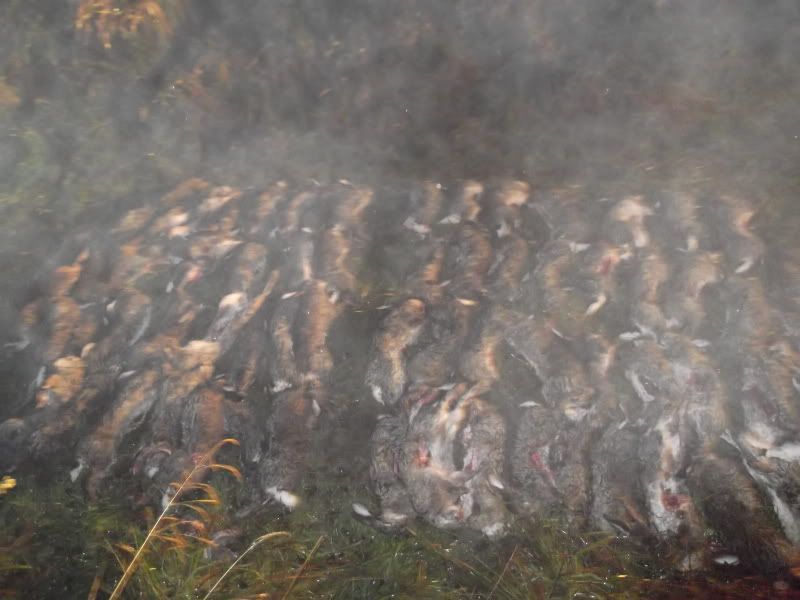 NOT THE BEST OF PIC'S BUT CONSIDERING THE WEATHER IM SURPRISED I EVEN TOOK ANY
Edited by dazzz, 14 October 2012 - 09:25 am.