I saw the Buck first but had to get the camera,so popped downstairs and soon back in the bedroom,sat on the edge of the bed with the window open,but just to see the Buck disappear into my lovely wildlife garden....lol
I sat there for 5 minutes,and wondered whether I might get a response from the butollo call,so downstairs again and in position.....3 quick pheeps at 20 second intervals and out popped this little girl............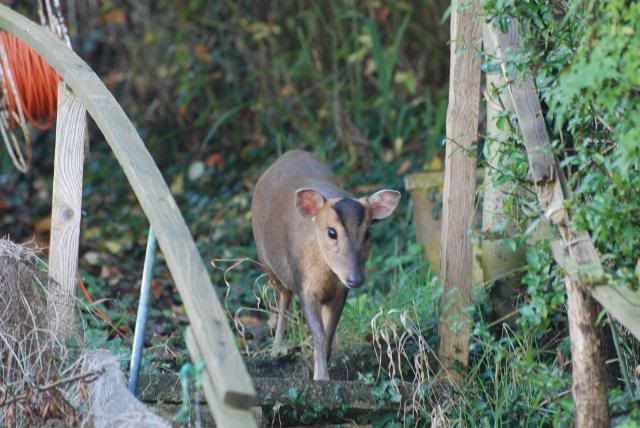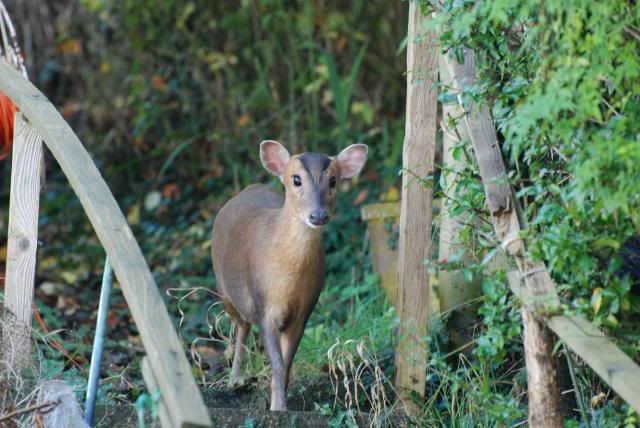 But,she wasn't for staying,and she soon turned and make her escape...........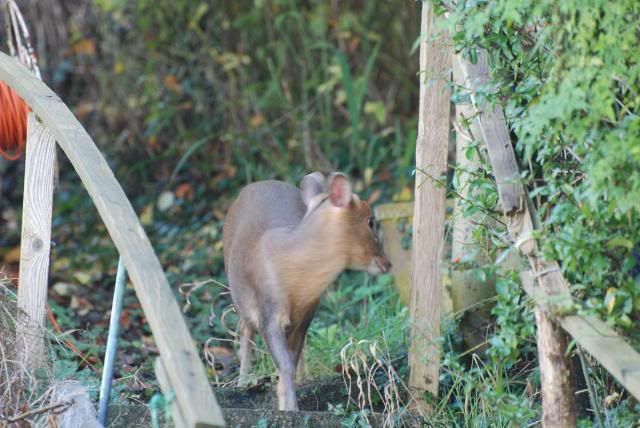 I kept on with the call,and she returned with her little bundle of joy for me to see..........
Can't be very old,maybe a week or two..........
The little one soon got shy and wandered up the garden,and then the Mother started to bark like mad,I was in a position that I had never been in before....watching a Muntjac bark....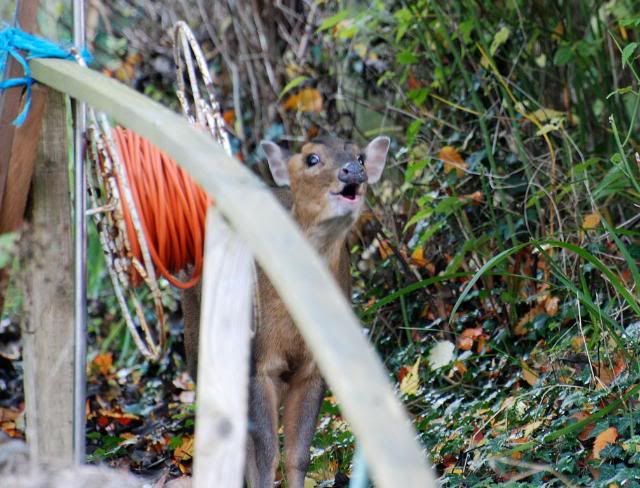 She barked maybe 4-5 times and then out from the right came the Buck,a good head albeit a bit thin,he took me by surprise a bit and soon went out of camera shot(shame).........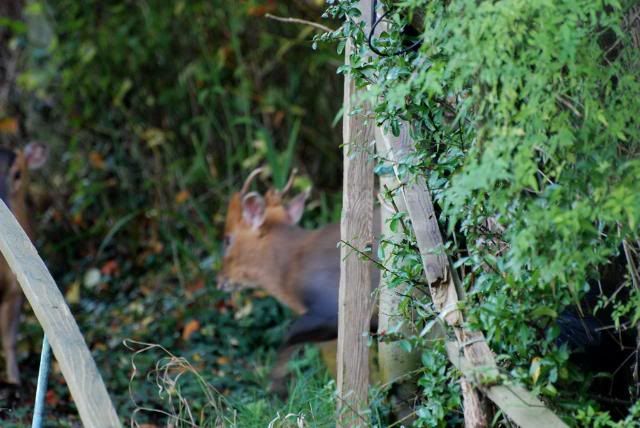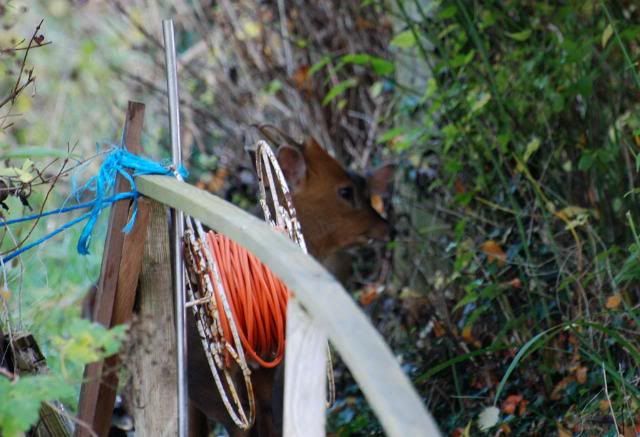 It made my day I can tell you,and I hope you enjoy the pics as much as I did.
Martin