I am making some USB interface cables for the Combro CB625 chronograph for my self, friends and fellow members over at the AAOC, i will have some left over for sale, they will do what the original combro cables do except it will be via USB connection instead of serial.
for those that do not know, you can connect the Combro to your PC and transfer your shot info directly to your PC as you take a shot, so no need to type each shot in. Use combro's software from their website in the downloads section to collect the shot info, then you can copy the data from there and paste into excell to make graphs and analyse your guns performance.
This cable has been tested with a MK4 combro, it will power the combro from the USB port (so no need for a battery pack dangling from the cable), deactivate the auto off function, and there will be no need to reset between shots, and because its USB, you wont need a PC with a serial port or to buy a USB to serial converter to go with it.
They will be £13.50 + p&p
This will also include a discount code for £5 off Chrono Connect software from www.chronoconnect.com courtesy of Stot (from the airgunforum.co.uk). This is a great piece of software for logging and analysing shot information sent from the chronograph.
(This is just my test cable, they are actually 2.5m long)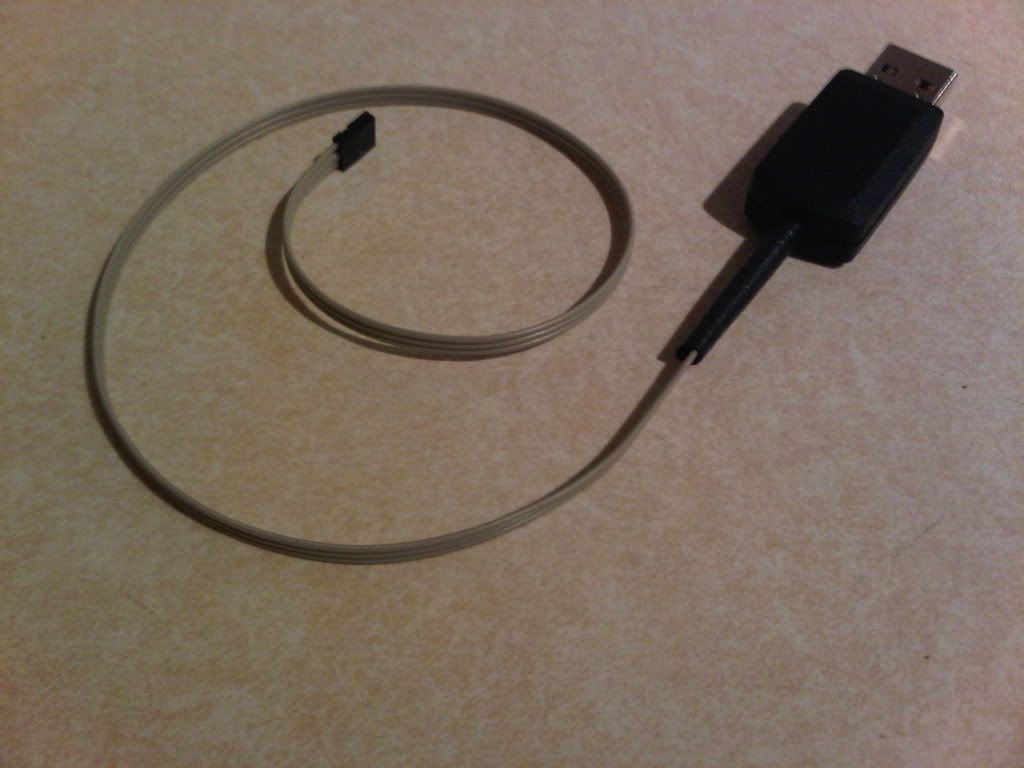 Cheers, Adam
Update - 32 sold, 28 remaining
Edited by adam84, 24 January 2011 - 08:25 PM.