I have a Sako Quad with the four calibres and had a problem that I wanted to solve by using two scopes. It is very difficult to swap between the barrels and work out scope settings when using one scope. Burris make a scope with coloured collars on the adjusters but the scope is of dubious quality and does not give me what I want.
I want one lower power scope for the 22lr zeroed at 50yds for use inside 100yds and one higher power scope for the .17M2 and .17HMR zeroed at 100yds (there is an exact drop of 12" at 100yds between the two so using the same scope is easy)
the problem is that most QR scope mounts with a decent design for "return to zero" (or as close as you will get) fitting are made for centre fire barrels with bolt on mounting plates for the receiver of your particular rifle and the mounts themselves are for the Weaver sized dovetail on these screw on bases.
I found some well designed 9-11mm to weaver adaptors (most of them are terrible!) but they were aluminium rather than steel, didnt solve the return to zero quick release problem and when I tried to order them had been discontinued!!
then I stumpled across some Leupold QR parts made for gunsmiths looking for a bespoke solution.
They are blanks made up to take the Leupold QR rings but require fitting to the rifle in question.
http://www.leupold.c...gunmaker-bases/
I did not want the receiver of my rifle drilled and tapped as this in my opinion is wrong and a bit of an agricultural solution given the rifle has a dovetailed and chequered top already. And would not help anyway as most bolt on scope plates are shaped to fit a particular rifle receiver.
I have had some custom mounts made that work a treat.
The dovetail cut into the base matches the industry standard 60 degree 9-11mm dovetail on the rifle receiver perfectly and slide onto the exisiting dovetail on the rifle. held in place with a 6mm vertical grubscrew with oiled plastic tip to avoid any marking of the receiver.
There is zero lateral movement as the dovetail is a resistance fit and without the recoil of a 375H&H there can be zero movement along the line of the barrel as the grub screw pulls the mount up into the receiver dovetail. no fiddly screws to line up.
The scope rings are available in low, medium and high format in 1" and 30mm diameter to take care of any possible scope objective size and variation.
They fit into the bases with a slight resistance as the holes and posts are matched in size.
The cam levers tighten on the posts of the rings in the bore of the base ensuring as close to return to zero as will ever get.
I already know that barrel swapping on the Quad has no impact on zero.
I still need to get the pictures of the zero tests uploaded but thought I would post up some pics of the mounts for anyone who had been looking for a multi scope or quick release solution to the rimfire or air-rifle problem.
They have not be reblued where they were machined yet but as I have not had time you will have to excuse this!
If anyone is interested in these please email me I can get them made up to your requirements (basically the length of the block is the only aspect that needs to be tailored) for £95. (if that seems expensive put it into the context of how much you spent on your rifle and scope!)
scope base underside showing bore for rings and grubscrew base (plastic tipped)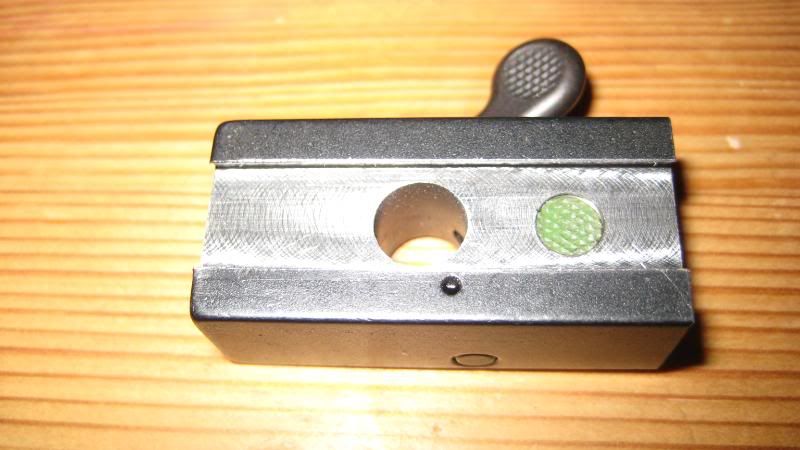 end on showing dovetail
Stock receiver showing 9-11mm rimfire/air rifle dovetail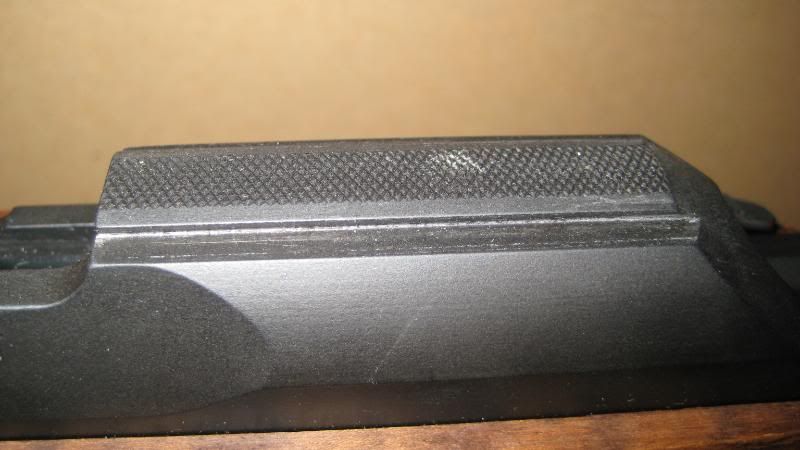 fitted base showing minimal clearance between receiver top and inside of base.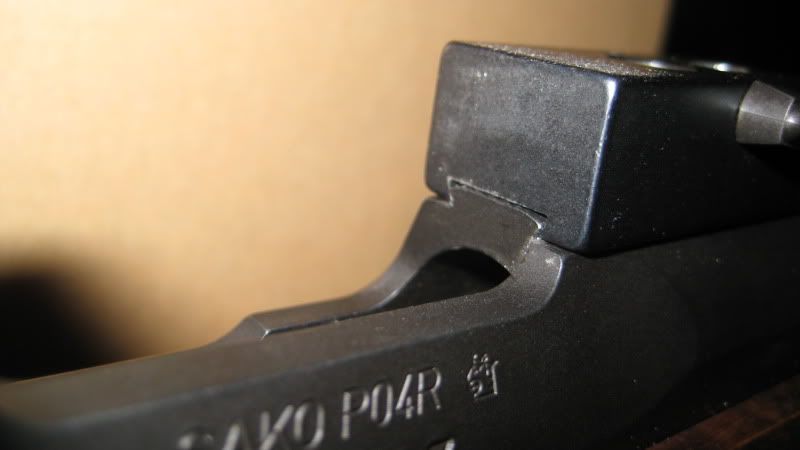 bases in place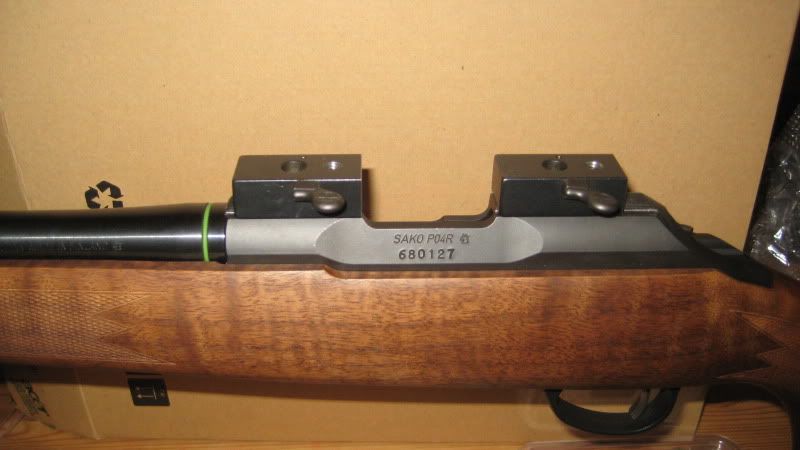 scope mounted on low rise rings and locked in place with cam levers
barrel clearance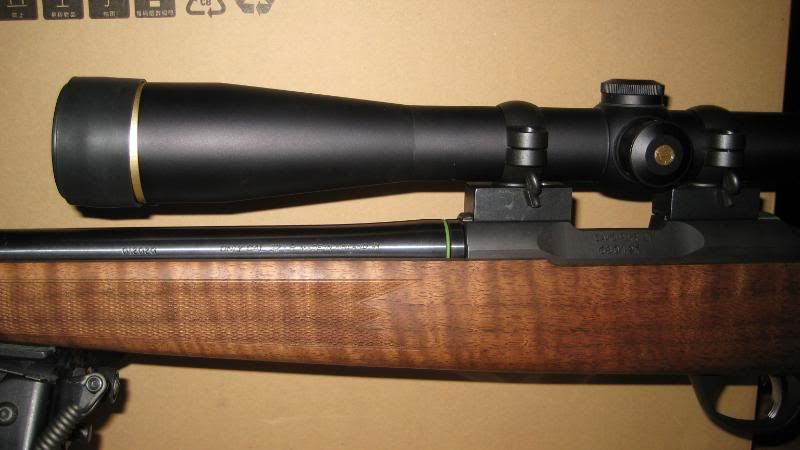 6.5-20x40 and 3-9x40IR scopes off the rifle, easily packed in tubes as the ring posts are inside the Objective diameter
Edited by bewsher500, 21 April 2011 - 12:51 pm.