Thought some of you may be interested to see some night-time longnetting pics. you will have to bear with me as I can,t seem to put up more than three pics at a time, I,ve quite a few to upload and the only way I can see to accomplish the task is to start a new topic, put up three pics and then reply to myself with the rest...don,t know if it will work but here goes.
Just a bit of background information about this set. I,ve had to usea westerly wind which is not ideal as anything from south round to west comes over a range of hills and swings and veers like hell , It,s not an honest wind at all and will push out into the field at times the stronger the wind the more it swings. I usually use 200 yards of net here but this time I brought 300 as I was hoping to show a good haul...still here,s what happened....
Not what you want when you,re longnetting....squatters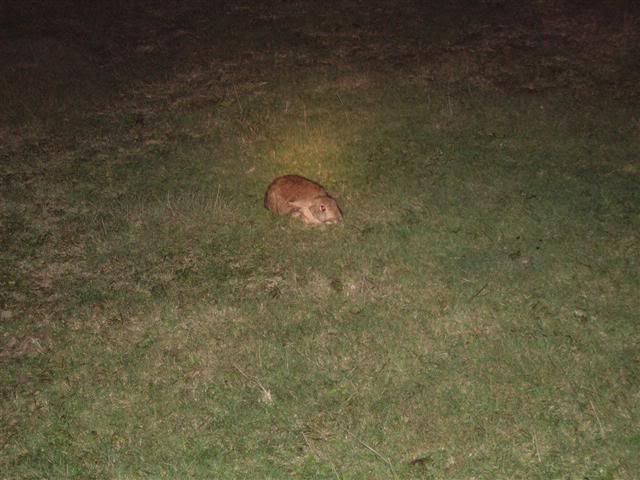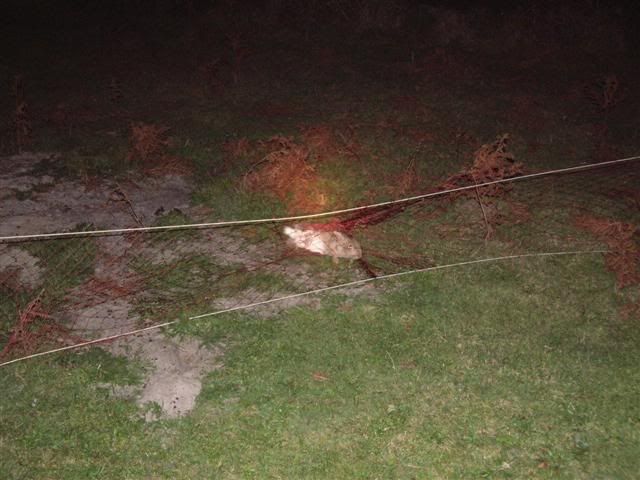 The final tally for two drops was 26 rabbits, a 300 and then a 200 yard drop. On this set last season I run 200 yards with my 12 year old son and we accounted for 46 rabbits. Well down this season.
Just wanted to show this next pic as an example of how to negotiate square mesh fences. Several ways, easiest way is to angle the net to the fence until the peg is tight to it, "rope" the net so there is not much slack mesh, place between barbs, get over, and then feed the rest of the mesh onto the ground until the next stick is reached and then place that peg tight to fence and, if possible, set top of peg under wire mesh to maintain full taughtness. It,s not difficult, and if I may pre-empt comments about barbed wire and netting, as long as you rope the net I don,t have any problems, this one was done in a strong wind. Alternatively, it,s not hard to take a couple of extra sticks. So....it,s not through but over. Rocket science it ain,t!
Going to attempt to upload this portion....more to come!!!