first day first sett waiting for the ferret to produce the goods and out of my eye corner saw a fox trotting across the corn stubble(sorry didnt have the camera with me) got down in the grass brother tryed squeaking it in but didnt come quiet close enough and it buggerd off

. only got nine rabbits the first day second day
got one rabbit two pheasent two pigeons and a hare. I thought we were going to catch a shit load of rabbits but they had been getting hammerd from constant shooting and ferreting for a few years so the numbers were down but with the look of some of the setts in the middle of the fields youd of sworn blind the place was lifting with them but they had had heavy rain and the setts were soaked in side and we got nearly all the rabbits out of setts inside the wood.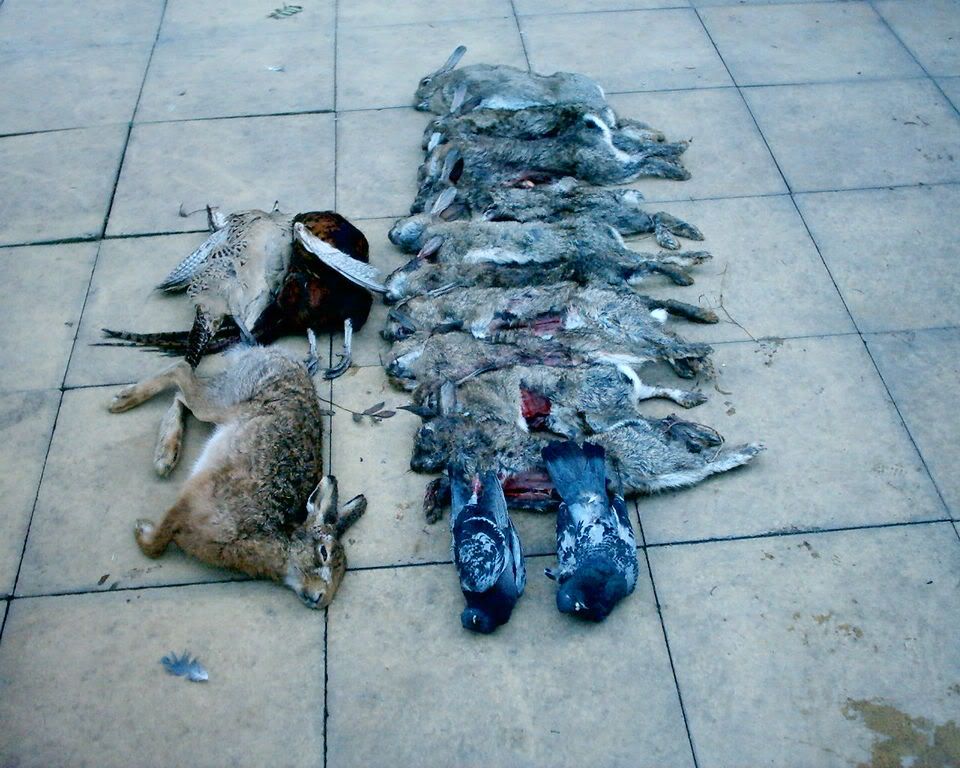 My brother got the two pigeons in one shot how lucky can you get. werent supposed to shoot brown hares on this land but the temptation just got the better of my brother when one got up in front of him

still been better with a dog up its rear but its illegal once yourin scotland so what can you do.
still had a good lugh and enjoyed it.
Edited by Pat, 19 October 2004 - 09:47 pm.