hi all,
last night when rabbiting on them same bit of ground i noticed a family of 5 crows and a handful of maggies. so this morning went to have a go at them.
started with a very simple setup, crow decoy over rabbit which had been left there overnight.
first to drop in was a carrion crow and just as i got a bead on that one, two others decided to join him, so on the deck were 2 youngsters & 1 adult, i shot the adult bird because it will be easier to shoot the younger birds than the old ones at a later date. at that point all hell was let loose by the crow family, shoting there heads off the were, this attracted some maggies. the first magpie i got was sat on a fence post about 4 yards form my decoy, it got the good news staright away, so then all the magpies started to get realy wound up as well! another maggie droped down into the one place that it could see me from the entier filed and it flew off, typical. then another maggie droped down to my decoy so i got that one as well. after that half hour they all cleared off for me not to see them for another hour so i though i would leave it at that.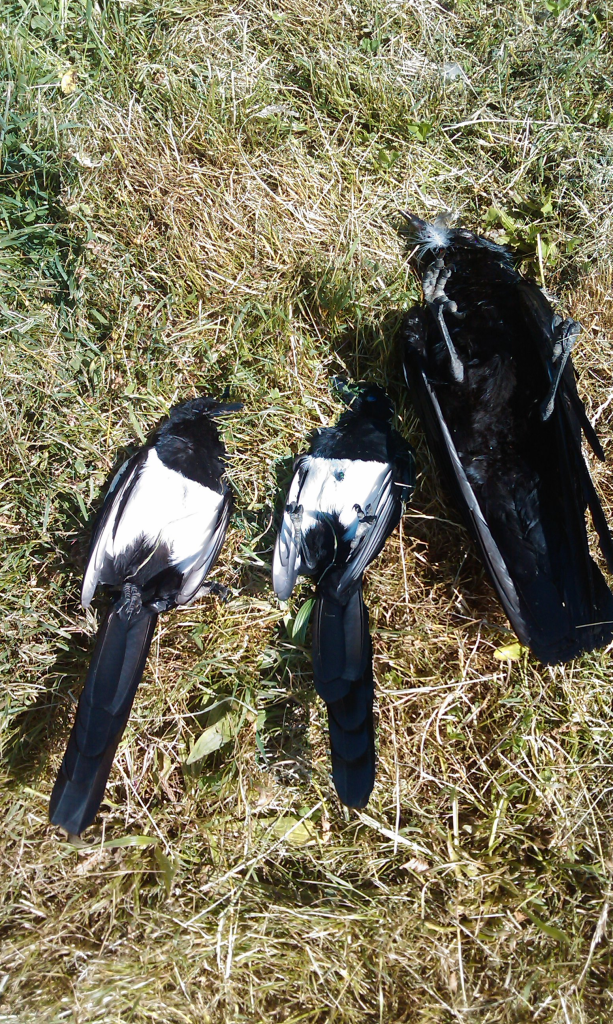 my hide was teh simplest thing ever, a pallet stood on end so each plank was running verticaly, set up in the back of a small shed. i simply laid down behind the pallet with my bipod down and away i went. sorry no pics of the hide though, forgot, lol