View Other Content
Search Articles
Recent Articles

1
Hunting & Country Life
The ego, with it's insatiable appetite for more, compelled Man to vanquish all those who would dare threaten him. Their predatory prowess, perceived as a challenge and an affront to his own. The conquering of them, to this day, held as a symbol of...
Read story →
21 comments





It is often a source of amusement as well as puzzlement to me, when I encounter individuals who grimace or display a squeamishness whenever my hunting and butchery comes up in conversation. My amusement has a wry edge to it as the first question to my...
Read story →
24 comments





Hunting is without doubt, an ancient and natural practice. In fact it is more than that. It is most definitely an art. What one could term as the 'usual' or 'mainstream' Joe Blogs does not have to creep along hedgerows, crouch in a hid...
Read story →
27 comments





I'm sure most of you are aware of the phrase "Be careful what you wish for, lest it come true" and it's one that has been at the forefront of my mind quite recently. I guess it's supposed to be interpreted that our innermost desires may bring unforseen...
Read story →
2 comments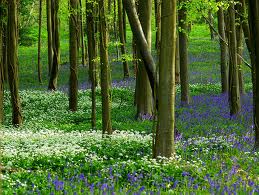 A springtime walk around the nature reserve This time of year is probably the best time to see wild flowers, on a warm morning you can sit among the lush grass and flowers and let them warmly touch your senses, the woodland areas too, are bursting...
Read story →
0 comments





To gain full enjoyment from the sport, every hunter should be a naturalist at heart and do his/her best to gather a more than basic knowledge of the animals of the countryside, their habitats and characteristics. Those unacquainted with the principals...
Read story →
7 comments